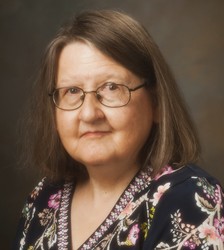 Jean Fritz

Shirley, Indiana
Career Coach, Money and Finance Coach, Life Coach
I work with people who have a glimmer of an idea of what they want to accomplish in their lives, but haven't been able to formulate a clear goal or an action plan.
About Me
As a coach, I focus on the client's present and future rather than on their past. I help the client tap into his or her inner genius and rekindle their most creative and resourceful self. In career coaching, I focus on aligning the client's talents, skills, personality, values and passions with their vocational choices and options.
I have always had an interest in psychology and personal development, and my undergraduate degee included a minor in behavioral psychology. But even as a student, I knew that I wanted to focus on the practical application of psychology to optimize one's emotional well-being. I wanted to make well people better. My intentions were 20 years ahead of time, however. The field of "positive psychology" didn't come into being until 1998, twenty years after I completed my undergraduate degree.
I took coaching training through MentorCoach, which utilizes the philosophy and techniques of positive psychology as the basis of its training programs. This was a perfect fit for me, as it aligned with my vision of "what I want to do when I grow up."
Like many of you, I have been through three fairly dramatic career changes. I went from being a lowly typographer in the retail printing industry (a little software company called Adobe ended that) to being an account manager in the wholesale printing industry (a corporate buyout ended that) to working in finance for two multinational manufacturing corporations, all the while doing freelance writing on the side. I believe that my life experience has been as much of an education in how to stay nimble and build resilience.
I look forward to working with those clients who would like to gain a clearer vision of where they wish to go, and I will enjoy helping you create your best life.
Reviews
I came to Jean for financial coaching. I felt like no matter how hard I worked, I never had enough money. Through the coaching process, I became aware that I didn't have a money problem at all. I had a spending problem, and a problem with setting priorities and boundaries. And all of it could be fixed! It didn't take me long to make some lifestyle changes, and with Jean's support, I was able to stick with my plan. Life changing is a term that is overused but in this case, it fits.

R. Katz