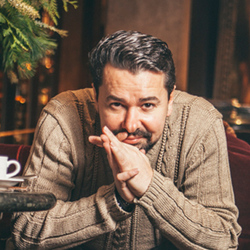 Jean-Paul Gravel

Vancouver, British Columbia
Life Coach, Executive Coach, Performance Coach
I work with highly functioning, motivated individuals who want more out of life. They want massive results and do not want to spend their time "trying" to solve their main concerns.
About Me
I grew up in Montreal, experienced more than most would in their lifetime by the age of 16. Today, I create massive impact in peoples lives by getting them out of their own way. I don't waste any time and won't let you waste any of yours as well. I enjoy working with high achievers, executives, entrepreneurs, and seasoned professionals. If you have drive, if you are serious about your goals, you are welcome to connect with me. The best way to do this is via my website.
Reviews
Jean-Paul doesn't have any reviews yet.