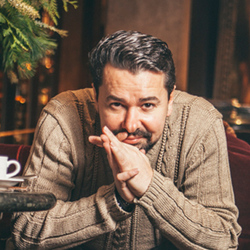 Jean-Paul Gravel

Vancouver, British Columbia
Life Coach, Relationship Coach, Performance Coach
I work with highly functioning, motivated individuals who want more out of life. Some want to get rid of anxiety or depression, some want to improve their relationships, others want higher performance
About Me
I grew up in an environment where emotional and physical abuse were a daily occurrence, and I accepted being a product of my environment... Until one day in 1996 when I experienced something beautiful that would forever change the course of my entire life… I did not know it back then, but that moment became the starting point for a 22-year-long journey into self-discovery, and ultimately, a method that would create happier, healthier lives.
I have spent the last 22 years on this path, and it all began by working on myself. I realized my emotional limitations were impeding on my life and was determined to become the best I could be. As I progressed on this journey, I found myself teaching friends and strangers how they could overcome their barriers. The results seen on one person would bring in another, until one day I felt that I did not have the time or the energy to keep up with this demand, and considered stopping. At this time, the people I had helped stepped in and provided the support I needed so that I could continue doing the work.
Helping people find their path to emotional freedom has become my life work, and has resulted in a system that has a 100% success rate at dissolving deeply rooted emotional health issues. My work has been endorsed by medical doctors, top CEOs, and many others, and has been featured in a number of regional media. I have taught hundreds of people in Vancouver and in many countries around the world how to be empowered, resilient - and free from emotional stress.
Reviews
Jean-Paul doesn't have any reviews yet.