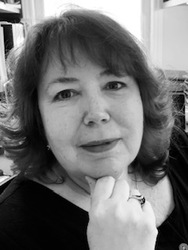 Jeanet Lamoca

Toronto, Ontario
Career Coach, Executive Coach, Leadership Coach
CPCC, Organizational & Career Development, Experiential Learning & Development, Mediation & Alternative Dispute Resolution
You know you can do more but aren't getting the opportunities. You find it difficult to speak up and take credit for your work. You want to do something else but just don't know where to start.
About Me
CAREER STRATEGIST: I provide career transition, career management with professionals who want to advance and explore new ways of contributing and offering value….those who know there are countless opportunities, but need help in finding the right ones. I help success-driven professionals navigate the challenges of today's business landscape.
EXECUTIVE & LEADERSHIP COACH: I provide leadership development for executives, emerging leaders and new people managers. The role of leadership has the most impact on people and the customer. Turning vision into action is not for the weary. The demands to perform and get your team to perform are no small feat. People who step into that role want to make a difference, get results, and witness first-hand how those results make a real impact.And I want to help them do just that. Helping good leaders be great leaders.
Reviews
5 reviews (5.0)
Jeanet is an energetic and inspirational coach. She intuitively knows when to call you on something, when to give you the space to just be and she always knew what question to ask that would motivate me into action. Jeanet has a genuine caring for people and is an enthusiastic and a tireless champion for her client and what they want in their life. Jeanet's coaching has been very valuable to me, I especially appreciate the way she facilitated my learning of a ton of new things about myself. Coaching with Jeanet was a terrific experience full of rich learnings. I would highly recommend her services to others.

Jennifer B. Coach Practitioner, Burlington
I decided to take some time off after working in the corporate world for 25 years to take care of my family. When I started thinking about returning to the workforce, I wasn't sure if I wanted to go back to the same profession or try something new. I was feeling lost and needed to find some clarity. Jeanet was able to help me determine what I REALLY wanted to do, not what I thought I should do. Jeanet is an excellent listener, motivator and communicator. She is extremely good at knowing the right questions to ask. She will not tell you what to do, rather, she provides you with tools and resources that will help you determine your own path. Jeanet is an extremely personable, highly energetic career coach and I would recommend her to anyone who is at a stage in their career where they are questioning their next steps. She will help you get there!

Joanne B. Oshawa
"I will always be greatly appreciative of the support that was provided at a very challenging and transitional period in my career -- Jeanet's compassionate approach, solid coaching and depth of knowledge lead to a wonderful and healthy place of change for me. I've had the pleasure of working with Jeanet for nearly two years, during which Jeanet provided input and feedback on my resume writing, interviewing approach, enhancement of my Linkedin profile and incorporating impact into my presentations. Above all, I was impressed with Jeanet's calm, confident ability to guide a robust discussion of priorities and find focus for me to approach planning and defining my next steps. Jeanet could easily and comfortably move between that of listening with empathy to expressing the difficult messages that contributed towards constructive healing and new way of thinking. And, of course, her positive and forward thinking perspective was always refreshing and motivating. Jeanet would be a true asset for any initiative requiring building communication & leadership capacity, learning to manage change and finding results for a successful transformation. I offer my sincere and heartfelt recommendation." DP Executive Director, 2016

Debra P. Executive Director, Haliburton
I had the benefit of being coached by Jeanet during a challenging time of my life....career transition. I am so grateful for Jeanet. She challenged me, supported me, listened incredibly well to me and created a space for me to be my real self...free of judgement. I discovered so much about myself during our time together. Jeanet pointed me towards things I likely would not have noticed on my own. Thank you for hearing "between" my words and calling me up for more. Our time together set me on a path for which I am forever grateful.

Sabrina D. Director, Toronto
Jeanet is a gifted coach with strong instincts and probing skills who helped me move from the darker days of unemployment into a brand new career – at almost 60 years of age! She never let me off the hook or slide in facing things and her support always made me feel safe and as if the changes I wanted to make were indeed possible. There's a strong sense of magic when working with Jeanet.

Milana T. PMP, Toronto
The Smart Way To Find A Coach

1 Describe Your Goals

2 Get Matched

3 Free Consultations
Find My Ideal Coach Now