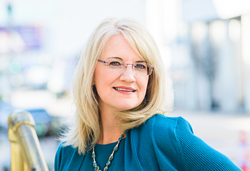 Jeannine Bennett

Virginia Beach, Virginia
Career Coach, Life Coach, Business Coach
I coach individuals who feel stuck for a variety of reasons: career rut, fear change, new endeavor, upcoming transition. I help them get unstuck so they can achieve their goals and experience success.
Details

Virginia Beach, Virginia 23464
757-716-5220
Send Message
Visit Website
Hourly Rate: $75 to $175 US Dollars
Gender: Female
About Me
My sole purpose for serving as a coach is because I want to make a difference by helping people and organizations succeed. It is a great opportunity to assist others and an honor that I do not take lightly. I hope to get the chance to work with you. Below is a little about me to help you decide if I am the coach for you!
Bio:
I am an accomplished "out of the box" thinker with 30 years of successful experience in diverse environments. I am a proven leader able to generate new ideas, analyze and resolve challenges, and advance goals and objectives. I am a trained scholar-practitioner possessing both academic degrees and certifications. I specialize in many different areas:
Career Coaching:
o Career Advancement
o Career Change & Exploration
o CV, Resume & Cover Letter Writing
o Executive Leadership Coaching
o Federal Government Employment Prep
o Interview Strategy & Role-Playing
o LinkedIn Usage
o Job Search Planning / Optimization
o Job Offer Negotiation
o Personal Branding
o Professional Image
o Social Media Training
o Teaching Philosophy
o Work/Life Balance
Life Coaching:
o 5 Levels of Leadership
o Communication: Listening Skills, Talking Skills
o Conflict Management: Tools for Resolution
o Establishing Healthy/Appropriate Boundaries
o Everyone Communicates, Few Connect
o Mentoring
o Pareto Principle (80/20 Rule)
o Principle of Intentionality
o Principles of Teamwork
o Spiritual Development
o Time Management
o Work/Life Balance
Business Consulting:
o Budget and Expense Management
o Business Process Analysis and Improvement
o Course Development
o Course Instruction: On-campus and Online (Blackboard, Canvas, and e-College LMS Platforms)
o Executive/Leadership Support
o Policy/Procedure Development
o Process Improvement
o Professional Development
o Project Cost Analysis
o Social Media Strategy and Implementation
o Strategic Communication Plan Development
o Strategic Planning and Execution
Reviews
31 reviews (4 verified) (5.0)
I had a wonderful experience with Dr. Bennett. Thanks to this homework, I now have a much clearer understanding of what I want to do with my career. She was really helpful and encouraging!

Khefren Sackey
Jackie
Too early in process to leave full review.

Jackie
I just started working with Jeannine. She is wonderful so far. Plus, she is what I was looking for in a coach and more!

Jackie McCulloch
I would just like to take a moment to recognize and share my experience with Vision to Purpose. I reached out to V2P to produce (2) modern resume's that would highlight my experience and make me stand out among all of the highly qualified candidates in the IT profession. It was immediately clear upon initial contact that I was in the right place. After speaking with Ms. Bennett, I could tell that V2P was not your typical boiler plate resume writing service, her passion was in helping me achieve my vision by truly understanding my personality, goals and skills so that she could deliver a product that was not only uniquely me but would make me stand out. I'm certain that the professionalism, quality and expediency of the service I received and the resulting resumes could NOT have been exceeded elsewhere. If you are investing in your future, then your first step should be here!

Dawn A., Federal Government IT Professional, Hampton, VA
It was a great pleasure working with Jeannine! She recently re-wrote my old resume, turning it into a powerful tool for me to use in my search for employment. I would highly recommend her resume writing services, she is an expert at her craft.

Zahi H., Business Owner, Chesapeake, VA
My experience with Vision to Purpose was made extremely easy and the work was on time, professional and at a very fair price! Not to mention the communication between us was excellent! I would definitely recommend vision to purpose!

Martin K., Educator, Verona, WI
I am enjoying working with Jeannine (we're about to tackle my LinkedIn profile, after sorting my resume). She is highly professional. She treats me as a professional and she manages my expectations very effectively. Jeannine is kind and encouraging, and I've appreciated the patient and logical way she shares her expertise and practice wisdom - particularly when I've put forward less productive/ logical suggestions about how to represent some of my experience. I can't recommend Jeannine highly enough. Leah (Washington DC - 35 years in the workforce)

Leah N. International Advocate, Washington, DC & Australia
What an awesome experience! Jeannine exceeded my expectations tremendously. Not only did she help write my resume and enhance my LinkedIn profile, she coached me on my career and provided invaluable guidance! I can't thank Jeannine enough for such a professional experience.

Lovey R., Vice President Financial Industry, Nashville, NC
Jeannine reviewed my resume and gave me solid recommendations and concrete examples. She showed me what a successful skills resume looks like and I used her analysis to revamp my resume. When I posted my new version, I got two inquiries in 24 hours, one leading to an interview. Whether or not I get a job, Jeannine has shown her expertise in putting me in touch with a hiring opportunity; exactly what I was looking for. I look forward to continued use of her expertise!

Mike B., Public Relations Professional, Yorktown, VA
I am very pleased with the resume/cover letter/LinkedIn profile you updated/created for me. They are very accurate and demonstrate my skills and accomplishments. Your writing is absolutely fantastic! Very organized and professional. I couldn't have done this myself. The turnaround time for my questions/recommendation were quick. You did exactly what you promised you would do. Your pricing is comparable to market even though your Ph.D. professional work exceeded it! I will not hesitate to recommend you and would definitely reach out to you if I need any additional work to be done. Thank you Jeannine.

Kokila A., Software Engineer, Richmond, VA
Jeannine has made a huge difference in my professional branding and perspective. She has been honest and professional during the entire process and easy to communicate with, I highly recommend utilizing her expertise and services.

Arinn W., Higher Education Leader, Willington, NC
Spectacular Teammate, Confident Leader, Invaluable Mentor and Trusted Confidant! I enjoyed the Privilege of working with Dr. Jeannine Bennett for several years and in multiple assignments working complex, multi-faceted and intricate tasks in challenging situations and scenarios. A brilliant communicator, she leads at any level with strategic-level vision, tactical-level awareness, and uncommon common sense. Jeannine brings energy, diverse experience and uncompromising integrity that colleagues, leaders and groups gravitate toward! Whether you're a large organization or small business seeking game-changing strategic consultation or an individual requesting life-changing, personal mentoring, Dr. Bennett excels at establishing Direction, creating Momentum and building Confidence that leads to Winning!

Jeff M., CAPT USN, Virginia Beach, VA
I came to Jeannine Bennett at the end of 2017 highly frustrated because I was submitting my resume and CV to companies, and not able to even obtain an interview. I have paid several companies to rework my resume, but the service and the product that I received was terrible. The service I received from Jeannine was personal and geared not only to my professional goals but also to industry standards. The result was the first company I submitted my application to after Jeannine made her corrections to my CV hired me. Her company is amazing!

Timothy F., University Professor, Virginia Beach, VA
I'm a transitioning service member who needed professional help to rework my resume and LinkedIn profile to aide in my success in a second career after the military. Jeannine Bennett seemed to be the right fit for this task based on her experience and background. She completed a modern and traditional resume, a government resume, cover letters and a LinkedIn facelift for me in a short time for a very affordable price. The work of Vision to Purpose and Jeannine Bennett was phenomenal, everything she did was well thought out, explained and had my success in a second career in mind. I've shown her work to CISOs in the cyber industry and all of them were thoroughly impressed. I would highly recommend Jeannine and Vision for Purpose to anyone needing help to ensure their success in any job search.

Jason W. - Retired USN, Virginia Beach, VA
Jeannine is a one-stop shop for transitioning career support. She helped me to not only transition from the military but also facilitated my securing a job in the federal government. Her diverse background has made her an expert in preparing and coaching for interview questions and ensures you are ready to impress. I emphatically trust her career advice and relied on her positive spirit and motivation to keep me focused during the trials of a job search. I will continue to recommend Jeannine to anyone who is in need of a helping hand in navigating the job market.

Jill M. - Virginia Beach, VA
My search was to find someone to help me create a more mature resume, as I am now in the professional world. Out of the different offers for resume assistance, her profile and experience stood out. She was able to answer all of my questions, and her turnaround time for resume drafts was 2-3 days. Fantastic experience! I recommend her services to anyone needing guidance.

Elise B., Intellectual Property Research Coordinator, Alexandria, VA
I simply cannot say enough good things about Jeannine Bennett with Vision to Purpose! She was exceptionally thorough, surprising me with her independent research; this was easily the best investment I have ever made in myself! When I read the initial draft, I honestly couldn't believe it was ME described on paper, but yet there it was - my accomplishments and talents presented in impressive fashion. I can't recommend Jeannine highly enough, and definitely plan on keeping her contact information at arm's reach.

Gina B., Account Coordinator, Arden, NC
Jeannine is the total package in business -- highly intelligent, driven, goal oriented, creative, passionate and positive. She balances this attributes with the ability to focus on tactical details while seeing how they fit into the strategic larger picture. No job is too challenging for Jeannine. If she doesn't know enough about a particular subject, she will proactively research it until she IS the subject matter expert. Jeannine has my strongest possible recommendation!

Susan H., Retired USN, Communication Strategist, Germany
I have known Jeannine both personally and professionally for over 20 years. Her experience, persistence and desire to succeed has always drawn others to her. She is dedicated and enthusiastic about helping people no matter the situation and she has the life experience and professional credentials to do so. Give Jeannine a call to evaluate your career and direction. You won't be disappointed!

Lareina C. Marketing Consultant, Virginia Beach, VA
My experience working with Jeannine was all around excellent. She worked with me to renew my resume and add a fresh update to my LinkedIn profile. She was extremely efficient in her communications and got right to work providing several new layouts with creative ways to capture the attention of those who will view your resume. Her insights on my LinkedIn page have also been very helpful. I'd recommend working with Jeannine if you're looking for great results at a great value.

David K. Tech Supply Chain Manager, Richmond, VA
Jeannine was a wonderful resource for me, an entry level job seeker, during my job search. She went the extra mile, sending me opportunities that fit my interests that she found on her own time. I would highly recommend her, especially if you're seeking federal employment.

Parker T. Graduate (May 2018), Williamsburg, VA
I am absolutely amazed by your work. I appreciate your attention to detail and the personalization of the resume. I felt as if you knew me and that means the world. I am confident that your work will get me into the room for an interview. Thanks again for your help and the quick turn around.

Charlie O. Retired USN, Smithfield, VA
"I wanted to let you know that I got a new job and I know that the resume was the biggest contributing factor. Actually I got 2 offers today. Both employers were impressed with my resume. With that being said, I wanted to offer a heart felt thank you again for your assistance.

Kirk H. Retired USN, Virginia Beach, VA
Dr. Bennett has unimaginable talent in many areas, which few words can accurately describe. Having worked with her on several Project Management events, I've had the opportunity to observe her in an environment where she coached the project team and kept the team on task, ensuring we completed the project in a timely manner. She is inspirational, thorough, and creative. While pursuing secondary education teaching opportunities, I became frustrated because I was getting no responses from the applications and resumes I was submitting. Dr. Bennett reviewed my resume and guided me in completely rewriting it. She quickly pulled content from my existing resume that highlighted my teaching abilities and experience, reorganizing the entire document into a desired outcome. The primary value in her assistance wasn't the rewrite, rather her verbal explanation as to why the changes were necessary. The new product quickly led to me being selected for a position I was pursuing. I am eternally grateful for her honesty, skills, input, and creativity. I recommend her services without hesitation or reservation. Respectfully, Dan H.

Dan H., Retired Military, Federal Employee, Professor; Virginia Beach, VA
Jeannine has been very supportive and such a great resource for me. She was so quick to draft my resumes and gave me several options- all which were just what I needed. I highly recommend her for your resume writing and career coaching needs! Thank you so much Jeannine!

Kristen W., Off Premise Sales Representative, Charlotte, NC
Attentive and thoughtful approach to what I needed in a resume. Offered several examples to fit multiple needs. Carefully listened to requests while also implementing those requests in manner appropriate to the jobs I was applying to.

Robert C., Manager, Athens, GA
From start to finish everything was done professionally and with perfection. If you need a resume written I would highly recommend Vision to Purpose! They will make you shine! Job well done!

Eugenia C., CEO, South Holland, IL
Look no further! Jeannine will get you results! As a transitioning veteran, I was new to preparing for the private sector. I searched as well as spent hundreds of dollars on promises and expectations that didn't work. When I finally found Vision to Purpose (V2P), Jeannine took me to the next level. After our first conversation, I was all in. She understood my needs and took the time to listen to my objectives and prior experience to tailor the perfect package. That being said, I got everything V2P had to offer. Jeannine counseled me on what to do and how to do it. Through her vast experience in different sectors, she was able to cross reference my skills to match the jobs I was interested in pursuing. The Cover Letter, Resume and CV Jeannine created not only got me results and call backs, but provided me opportunities for employment. I can't say enough about how V2P eased the strain of my transition and what Jeannine has done to help me succeed.

Terry E., Retired Military Officer, Houston, TX
Jeannine helped me by creating a new current and relevant resume and showing me how to target the jobs that best suited my needs. She listened to what my goals were and then formulated a plan specifically designed just for me. Her attention to detail and professionalism was evident during the entire process. I highly recommend her services.

Sue S., Real Estate Agent, Virginia Beach, VA
Jeannine is prepared, thorough, asks thoughtful questions, and LISTENS. We've established great rapport, and I can't recommend her enough!

Andrew R., Minneapolis, MN