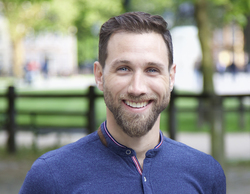 Jed Lazar

London, England
Entrepreneurship Coach, Life Coach
BA, MBA, Master Coach, Business & Leadership, Deep Change Coaching
Entrepreneurs and business owners, specializing in start-ups. Our focus: removing obstacles in your path and turning up your strengths, so that you and your business thrive.
About Me
I coach individuals and business owners who are ready for long-term, sustainable change.
For those seeking business coaching...
I work with entrepreneurs, business owners and freelancers to align your business goals with your personal purpose. We'll explore what's held you back and create a higher level of abundance. Our work will focus on setting exciting and attainable goals, achieving results and creating the life-balance that works for you.
For those seeking life coaching...
You'll step into your power, see you have more options than you realized, tap into your wisdom and move into deeper clarity.
I'm a certified master-practitioner level coach with experience working cross-culturally.
Reviews
8 reviews (1 verified) (5.0)
Jed was very clear positive and helpful. I recommend working with him.

Gordon
Before meeting Jed I was feeling like being stuck with a lot of passion and many things to be done, but with no significant movement towards the direction I desire. Working with Jed, made me realise what I really wanted and clarify specific action steps towards what I want. After each session with Jed I felt enthusiastic and full of energy to execute. I would recommend Jed as a coach because of his authenticity, genuine kindness and total understanding.

Marwan Medhat, Pharmaceutical Rep, Alexandria Egypt
Jed guided me over a period of 5 month and was always a great coach and mentor. With his help i greatly increased my effectiveness in my own business. Outstanding ability to listen and be present with me, and always gave me a lot of clarity in every session. He fueled my way to success with every new action step. When i was stuck our sessions helped to find new ways. Thanks again and all the best!

Rob Borck, Owner, Bella Bici
I've had an excellent experience working with Jed. As a mid-6 figure business owner I've been looking for someone who can help me take what I'm doing to the next level and I'm glad I met Jed at a public speaking event heard about his experiences with his own company and was instantly drawn to him Highly recommend working with him

Deepak Shukla
Jed is an incredibly powerful coach. He listened deeply with a rare non-judgmental respect. He asked me these questions that just unlocked deeper and deeper levels of emotional awareness. He held a space for me to discover my own truth and I came away changed.

Adam Al-Kashi
Jed provided invaluable coaching and support for me as I worked through a major life milestone over a two-year period. I would not hesitate to recommend him as a skilled advocate for anyone facing personal or professional challenges

James, Architect, Portland, Oregon
I came to Jed feeling unclear on a key decision. He helped me understand what my deepest priority is and how I can create the life balance I want.

Afzal, Bristol, UK
Incredibly helpful. Asks poignant questions. Together we create next steps that I can take on my own in between our sessions. A great listener. Accomplish a lot during our calls.

Sage, Seattle, Washington, USA