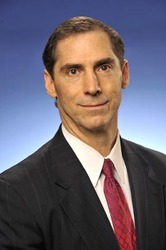 Jeff Forte

Glastonbury, Connecticut
Executive Coach, Leadership Coach, Relationship Coach
BA, Certified Coach Robbins-Madanes Center for Strategic Intervention
I help executives and business professionals improve their ability to lead and influence; both in the workplace, and in their marriages.
About Me
I'm a trusted advisor to Fortune 500 Executives, Business Professionals, Attorneys, Surgeons, Professional Athletes, Emmy Award winners, High Tech Visionaries, Teams and Couples. They rely on my guidance to resolve urgent challenges and interpersonal conflicts that keep them stuck and unhappy.
I help Leaders develop more influence and success, I teach Managers more effective skills at motivating personnel, I work with Teams to resolve interpersonal conflicts and optimize performance, and I help Couples save their marriages.
As a result of my 23 years of work in leadership and maximizing human potential, I am able to resolve urgent situations where other professionals often cannot.
I have developed a proprietary process that allows me to quickly identify source causes of challenges and conflicts, and then provide answers that work right away.
I am the author of The Million Dollar Mindset, Be Happy Forever, The 90-Minute Marriage Miracle, Leadership Rising, and founder of PEAK Results Coaching; I hold dual certifications from the Robbins-Madanes Center for Strategic Intervention.
My previous experience includes 15 years in management for a number of Wall Street's top investment firms. I was a nationally recognized branch manager and financial advisor coach,and an acknowledged leader for my innovative work optimizing team performance as regional team development leader.
Is there some area of your life that isn't bringing you the happiness or success that you want?
I can help you.
Talk with me. Reach out and and I'll give you my perspective on what will bring the success you're looking for.
Reviews
13 reviews (1 verified) (5.0)
Jessie Zhang
Jeff has been able to help me to focus and execute at much higher levels, both personally and professionally. His insight and wisdom have reshaped my previous understanding of what is possible. Working with him was instrumental in achieving my recent executive promotion.

Carl Bordeaux New York, NY
Working with Jeff far surpassed my expectations. His intuition, sincere desire to provide me with life changing strategies, and wealth of training has helped me to release lifelong emotional blocks. I made more growth in one month of working with Jeff than many years of counseling, workshops, courses, medication, books, and retreats. The decision to become his client has absolutely been a great life investment. My only regret is that I didn't meet Jeff years ago!

Beverly Makar, Fairfield, CT
Have you ever felt not being yourself? That there is a hidden you that is the real you? I had felt that my entire life but was not able to access it. And the me I was showing/living was, albeit all success, mediocre if not unhappy or even miserable. Jeff's 90 day challenge makes sense even in business terms. So I gave it a chance. Best money I ever invested. There are no words to describe this valuable and powerful experience. Life changing sounds trite but that what it was. Jeff is the most giving person. It's so easy to trust him and he makes his challenge for you to take action so inviting. It bridges any resistance, so I was able to look deeper and freed a me that is beyond any of my expectations: complete, enthusiastic, happy, in harmony, truly loving, ....and even more successful.

Barbara Cherry Manhattan, NY
Jeff Forte is one the best if the not the best coach I have ever seen. I have been in the Human Service Field for over 20 years and I have seen multiple techniques. Jeff is concerned with results and will stop at nothing to help you get them. Friends and family have noticed a change in me and said that I must be on some kind of happiness drug. I also witnessed Jeff work with people who had long term chronic challenges and have changes happen that I never would have believed to be possible. I have been truly blown away by the power of some of his techniques. If you are thinking about speaking with Jeff, do not hesitate for a moment. Set up an appointment immediately and start enjoying the first day of your new life.

Mark Vesco MSW Hartford, CT
What I love about Jeff is he is a living, walking example of integrity. He is that rare human being who walks his talk who is not afraid to go out on a limb in his own life. If you're interested in really going beyond your own limitation's then ask Jeff to walk with you. I promise it will be one of the most rewarding and amazing things you ever decided. I feel very blessed and lucky to have met Jeff he really re-awoke this innocent childlike wonder in me at how amazing life truly is and that "Anything is Possible".

Andrew Fretwell Founder, Wuji Gong
Jeff helped me make shifts that have eluded me all of my adult life. If you are motivated to make your life better, get in touch with Jeff Forte and get results!

Nancy Rose Author/Speaker Napa, CA
From a business perspective Jeff was a great sounding board, helping me to sort through obstacles so that my team and I could increase production, develop our asset base and build our business.

Robert Black Sr.VP, Merrill Lynch
Jeff has an ability to get people to look inside themselves and do what they're meant to be doing. He has helped me to reach beyond what I thought were my limitations and he continues to motivate me.

Brent Glading President, Glading Group
"How is it possible to go from on and off couples counseling for the last four years with no results, and then see Jeff Forte maybe seven times and feel more connected and in love than the last 15 years of our marriage? I have no idea, but he seems to have a the magic formula. He is definitely the one to see if you have problems in your marriage."

Walter, Greenwhich, CT
Jeff is an amazing human and a truly gifted coach. He has a way of getting underneath the layers and grabbing hold of the most effective lever for change, and then activating it. The result for me was this incredible shift into a lightness of being, and a deep unwavering connection to my own power to focus and accomplish what I needed. Thank you, Jeff!

Shubrha Wells, Wells Consulting
Jeff, in the beginning when I started working with you 5 months ago I was not fully committed and you supported me. You have truly shown me and helped me… to define me. I like me today. The transformation from the hard exterior to the heart has been real. My heart feels today. I am a different person, I truly am. Your intuition is amazing. It is unbelievable. Thank you!

Sheila Crook VP, Bank of America
I can count on a few fingers the people who have had a dramatic impact on my life; Jeff is one of those people. His discipline, his patience, his ability to cut through the fog to get to the real issues of what holds us back is effortless. I thank him for the success I've had both personally and in business. I couldn't recommend him more highly. If being successful is important to you, Jeff is the best insurance you can have.

Will Harovas, President, Merchant Advisors