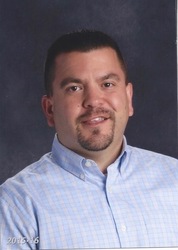 Jeff Lobb

Regina, Saskatchewan
Leadership Coach, Spirituality Coach, Executive Coach
B.S, B.Ed, M.Ed, Graduate Certificate in Executive Coaching- Royal Roads Univeristy
I coach aspiring/ high performing individuals who feel stuck or who want to exceed their goals. Tired of the status quo? Do you want to exceed your limits? It's time to rediscover what is possible.
About Me
Are you tired of feeling stuck in your personal life or career? Would you like to exceed your current expectations and get ahead in your life/ career? You will need a new mindset, and new ceilings of possibility to achieve those goals. I can help! I coach clients who want to see and believe differently. Do you need to upgrade your perspective? Now is your chance!
As your coach, I have what it takes to get you moving past your current situation or exceed your expectations in life. I have more than 20 years of leadership experience in schools, non profit organizations, professional/community organizations, and faith based communities. Albert Einstein said,"The definition of insanity is doing the same thing over and over again and expecting a different result." Are you ready for your change?
I have the credentials and life to experience to understand where you are at and ask you the difficult questions to get you to your goals. I have travelled to 40 countries, lived in 3 countries and have worked with all cultural backgrounds and economic classes. I am a global citizen. I love coaching clients toward a new mindset. My motto is, "Your Beliefs Create Your Reality!"
I have two undergraduate degrees in Education and Religious Studies. I have a Masters in Educational Administration and a Graduate Certificate in Executive Coaching from Royal Roads University. Don't settle for second best. Royal Roads coaches are the gold standard in coaching. With my cumulative life, professional, educational and cultural experiences, I have what it takes to partner with you in making your change. I work with political, business and spiritual leaders. If you are interested in change, send me an email and let's get started! It's time to increase what is possible in your life.
Services offered:
Executive Coaching- individual or group
Life Coaching
360 Assessments
Facilitated Seminars on a variety of topics.
Reviews
3 reviews (5.0)
Jeff has been my coach for two years. He has challenged me to grow in many areas and aspects of my life. As a Church leader I have been needing somebody to connect with in a meaningful way outside of my realm of influence. Every time we meet we have effective and meaningful conversations that lead to the shift in the way I live my life and approach my work. I highly recommend Jeff to any potential client.

Murray
As a CEO, I needed help with some help with getting clarity and direction on next steps for our strategic plan. Jeff was able to ask me very good questions in our sessions. Jeff provided very open and direct feedback that created a clearer picture. Jeff helped me become more aware of things I couldn't see. I was able to find the answers and get the personal growth I needed as a leader. Thanks for all of your support!

Lori
I was extremely pleased with my coaching experience with Jeff. He was very compassionate and direct in our sessions. He asked powerful questions that helped me keep focused on my goals. As a leader of a big company, i need a bold coach who will give honest feedback and be committed to my success. Jeff was very skilled in doing that! Thanks Jeff!

James