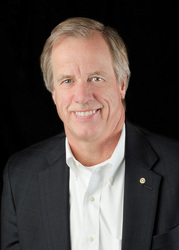 Jeff Lovejoy

Atlanta, Georgia
Business Coach, Team Coach, Performance Coach
BA, MBA, Certified Business Coach, 14 Year Business Coach, ActionCOACH Business Coaching Franchise
Are you a business owner who knows your business is capable of so much more - more profits, more leisure time, more productive team? You and I will create the success you deserve from your business.
About Me
I coach business owners who want more from their businesses but don't know how to achieve the success they desire and deserve. Do you feel like there aren't enough hours and your family complain because they don't see enough of you? Are you in constant react mode...others being in control of your business? Perhaps you feel like you're working the hardest but taking home the least...no fancy vacations for you. Do you regret walking away from employee issues rather than dealing with them?
It doesn't have to be that way. You can own a highly successful business that generates unbelievable take-home pay, provides as much leisure time as you'd like to spend with family and friends, and radiates an excitement currently unimaginable.
The reason you don't have these things is because you've never had any training in how to run a business; your training has all been about how to do the work your business does. Running a very successful business require different skills than doing the work of the business.
This is where my coaching comes in. My "Achieve Your Dreams" program is about getting you to define what you really want from your business. It's about establishing plans to get us to your desired destination. We'll systematically prioritize key strategies, and I'll hold you accountable for doing what you commit to do. I'll keep you focused on what's important to reaching your dreams.
I have been coaching business owners for 13 years. Clients thank me for helping them achieve dramatic results. I combine by MBA with a 26 year banking career (15 at a senior level) at two large national banks along with ActionCOACH's (largest business coaching firm in the world) models and intellectual property to create clients relationships that have me rated at world-class levels. I own a ActionCOACH franchise so I personally understand the challenges of owning a business
Reviews
11 reviews (1 verified) (5.0)
Clarity. That's the #1 thing working with Jeff has given me and my business. I run a boutique video agency and I was struggling with how to systemize and scale. Lots of time working IN the business rather than ON it you know the drill. Jeff and the ActionCOACH system provided a simple, clear framework for me to follow. As a coach, Jeff is knowledgeable, professional, and most importantly, he LISTENS. I interviewed other business coaches who came in knowing all the answers before I said a word. Jeff took the time to carefully diagnose my unique situation and prescribe a plan that worked for me. As a first-time business owner, having a mentor I can trust to give expert advice is extremely helpful. Hire him!

Antony
"Over the past couple years, I found myself spending most of my time working in my business. We were successful, but achievement of my important long-term goals was being delayed, i.e. pushed further into the future. I hired coach Jeff Lovejoy to help me increase the focus on my business. With Jeffs assistance, we have installed systems and processes in my business that have enabled me to focus on strategies that enhance our interaction with customers and prospective customers. We have developed and installed systems and process around the following important functions: Sales Renewal Recruiting Onboarding Referrals Performance tracking Installation of these processes reassures me that my customers and prospective customers are being treated the way I want. A side benefit of working with Jeff is that I am a better sales person than before engaging the services of Jeff Lovejoy."

Dean Robertson
"I worked with Jeff Lovejoy for about a year and a half and I can attribute our current growth trajectory in my business to the concepts and ideas discussed during my meetings with Jeff. In that year and a half my overall revenue increased four-fold. I highly recommend Jeff Lovejoy with ActionCOACH to any business owners needing to get better organized, goal oriented, and implement practices necessary for growth in your business."

Kris Griffin
Jeff has been very instrumental in helping ASR grow and streamline our processes. He establishes accountability and presents a clear path for us to follow. He is always available to discuss ideas or meet when needed, too. I would recommend Jeff highly to any business owner or entrepreneur.

John Homonek
Prior to working with ActionCOACH Jeff, my time and attention was consumed by my crews and the jobsites. I thought being with my crews and on the site was the way to grow my company. With Jeffs coaching, I replaced time at the jobsite with time spent in my office working ON my business. As a result, we were able to achieve far more success than would have been accomplished without Coach Jeffs involvement. Successes included: o Refinement of my target market o Development of a formal referral strategy o Creation of client surveys o Development of effective differentiators including a guarantee o Formalized a referral program that pays for closed business o Commenced surveying past clients as to their satisfaction and recommendations o Development of motivating and guiding Vision and Mission Statements o Upgraded the caliber of my work crews As a result of these efforts I have experienced an increase in the number of repeat clients requesting additional work and in the number of prospective clients that are referred to me. As a result of the increased in referred and repeat business, I have recently decided not to increase my marketing costs by advertising in newspapers. I now wake up in the morning excited about my business.

Jeff Gaines
I just wanted to thank you on behalf of Hegwood Electric. When we as a company decided to take the business up a notch, we didnt realize that with your assistance we would take it up to so much of a higher level beyond a mere notch or two. With your assistance, we organized our thoughts as a company, created a vision and mission statement, and created a culture statement. The culture statement, as weve come to learn, is the heart of our company. Once our thoughts were together, you helped us to begin the implementation of our goals. One key service you assisted us with was our hiring process. This process is so valuable to our company, even if I wanted to, the team wouldnt allow me to deviate for it. Our employee turnover has dramatically fallen and now most of our newest employees have been with us over 2 years or longer! Of course, with stability in staff, this has allowed us to concentrate on our business which has grown and continues to grow. Thanks so much for your assistance and we look forward to years of your input.

Anonymous
Jeff on behalf of Premier Events, we are grateful for the support you have provided to our organization. You helped us streamline our operations, found new ways to train and motivate our team and refocused our direction to allow us to work smarter and not harder. We've had a huge turn around in our business since we started working with you and we are so thankful to have you as a member of the Premier Events team!

Laura Valente
I have been working with Jeff for several years now and the results are dramatic. I began with a quarterly planning and accountability workshop. That allowed me to identify and focus on strategic goals and initiatives and actually plan their execution. As my business has grown, I have 'upped my game' and integrated strategic planning into my day. I now work with Jeff on a twice monthly basis in a small group setting and have seen even more dramatic results. The planning, accountability and results have given me confidence that I am in control of my business and the potential is unlimited. I highly recommend a meeting with Jeff to discuss your situation.

David McDonough
I have worked with Jeff and ActionCOACH for a number of years. Initially I was just looking for someone to hold my feet to the fire, which Jeff truly does. But over time I have gained so much more to apply to the business and learn more about how to build a team and set realistic goals. Jeff is my go to person when ever I need a sounding board, he is there for his clients, always.

Karen Bershad
Jeff Lovejoy is a fantastic Coach & Strategic Thinker. We started working with Jeff & Action Coach after being in the construction business for 20 years. He helped us develop a bigger vision for our business. Through his training & mentorship, We've grown the business from around $600,000 in annual sales to over $9,000,000 annually. This year we are on track to exceed $12,000,000. It all started with Jeff & his Action Coach Team. Thanks for being a Great Coach!

Zett Quinn
If you are looking for a coach to help you with your business, who has proven long time experience, coupled with a personal touch, I would highly recommend Jeff's coaching for you. Jeff's care for his clients along with his business ingenuity is more than exceptional. You would be well-served to engage with his work.

Dr. Steve Ventola
The Smart Way To Find A Coach

1 Describe Your Goals

2 Get Matched

3 Free Consultations
Find My Ideal Coach Now