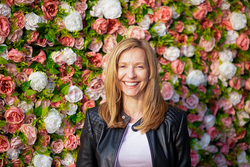 Jelena Radonjic

London, England
Career Coach, Executive Coach, Business Coach
Double BA degree Japanese & English
I coach aspiring, conscious mid-career professionals from a variety of backgrounds to identify, obtain and retain fulfilling careers. Career transitions, Career development, Leadership development
About Me
Are you stuck in a job that you don't like? An environment that is toxic and stressful or you are bored with the routine and not growing at all? Is a career change on your mind, a new focus or further education? Maybe you are looking for a job. Maybe you are starting your own business. For any career related scenario – I am here to help. An award-winning coach, with 25 years of international recruitment experience and over 10 years of extensive personal development and coach training I combine deeper exploratory work with practical guidance around job hunting. A member of the Forbes Coaches Council, I publish regularly and speak at major corporations and organisations about careers and work-related topics.
One of my specialities is interview coaching, but I work with clients throughout the entire process, helping them gain clarity, self-awareness and perspective as well as focus and direction. I will talk you through my 9-session package, or if you are a driven, ambitious high-flier - I'd recommend my Ultimate Career Transformation package of 11 sessions and numerous bonuses. In a complimentary discovery call I will give you a Career Audit and walk you through my methodology.
I will also provide you with numerous testimonials of happy clients who have secured new roles, got promotions, moved industries, set up their own businesses. In addition, you will gain access to my free, yet valuable content, via my YouTube videos, my Facebook group, my LinkedIn content and weekly newsletters. You will get access to my Career Fitness Quiz, a free, simple, fun tool that will give you an objective assessment of your career and what areas need attention. I can guarantee that in whatever way you connect with me -you will benefit. My mission is to serve and empower and leave everyone better than I found them. I look forward to sharing with you the exciting coaching journey which goes way beyond ordinary career coaching. If you are brave, open-minded and want to fly-contact me!
Reviews
5 reviews (5.0)
Jelena helped me massively with various steps involved in job finding, she sharpened my focus in job research and identified my unique skill set according to my background. Her coaching sessions are tailored to personal needs, and she was able to draw upon personal experience to prepare me for the upcoming challenge. I found the mock interview and case study practice to be particularly helpful, and she always gives constructive feedback after each session. Overall, I wouldn't have been able to secure a role in consulting without her support. Thank you Jelena.

Management Consultant, PWC
I can't thank Jelena enough, her holistic approach really helped transform me and build new levels of confidence. Her approach is very supportive and empathetic, she asks the right questions to really understand you as a unique individual and then challenges you to help unlock potential you may not have known you had. After struggling with my job search, with her inspiration and help with my approach, I managed to get six interviews and a job offer. More than that I now feel like I have more clarity and direction in both my career and life ambitions

Integrated Project Manager
Jelena is an amazing coach! She is very professional, reliable and simply the one person who helped massively to overcome some patterns of behaviour that I couldn't do with other personal and professional development work. Nobody coaches with such amazing variety of techniques and tools. She encouraged me to take leadership of my own talents in a very organised and objective way leading me to a new carrier path. I do appreciate the trust, clarity and confidence I've gained from working with Jelena and WhatWork

UK Financial Lead
I sought the advice of Jelena, Seven Career Coach, in May of this year. After spending several years following entrepreneurial ventures I was unsure of how to return to a more corporate career. Jelena was fantastic. She was able to help me identify the things that I enjoyed, valued and excelled at. Jelena challenged preconceptions I held and helped me work through them.The end result was a focussed, pragmatic and positive strategy for career advancement - a strategy that has already been successful. I will continue to work with Jelena on career progression and would recommend her without hesitation

Digital Product Director
Jelena is an excellent career fulfilment coach. She has the right balance of calm, empathy, support and challenge to support you to be the best version of yourself. She also knows the right assessment tools to help you reflect on your leadership style and builds on the results well to help you connect the dots. Just half way through the total number of coaching sessions I was able to secure a new role, having had specific guidance on application and interview preparation. Thank you!

Human Resources Director, Oxford Instruments