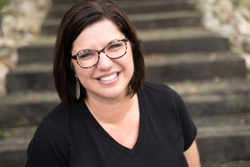 Jen Slagle

Urbandale, Iowa
Life Coach, Career Coach, Business Coach
BS, CPC, ELI-MP
Whether you are in career transition or discovery mode, searching for deeper fulfillment in life, crave meaningful connections or have small business headaches, I can help. Let's elevate your life!
About Me
Let's get your bounce back!
I help men and women who are unsettled in their life but may not understand why. Something is missing but they can't pin it down. They want to feel more alive in life. They want to understand their purpose and what brings them energy and joy. They want deeper meaningful connections.
Sometimes it is with their career and they are not sure if what they are doing is it for them. Maybe they would be happy doing something else. But they don't even know what "it" is.
Owning and starting a small business can be daunting. Having a mentor business coach is a critical piece. If you don't have someone who is keeping you accountable and helping you with each step along the way, you are likely going to get stalled in overwhelm.
A coach helps you do what you won't do on your own.
Because of my diverse background I can help all the situations above and then some. I love people and no one is a stranger to me for more than about 30 seconds. I live for creativity, connections and deep conversations that allow me to ask questions and understand others on a deep level. We are all teachers, and nothing is more exciting than when I can learn a lesson when I least expect it.
I've grown through a long list of life transitions. Growing up in a blended family with various definitions of family and a personal acceptance for all, it was tough for me to define who I was or what I wanted in life. It was within the last seven years that I took the time that was needed and dove into me. I developed the skill to listen to my inner voice of wisdom and clarity followed.
My most recent transition brought some heavy whispers that I couldn't ignore. The powerful ones, that tugged heavy on my heart, were ones telling me my gift was to help others who can learn and grow from my life stories and experiences.
I welcome the opportunity to connect. Let's elevate your life!
Reviews
4 reviews (5.0)
I was very pleased with the results from my coaching experience with Jen Slagle. This was my first time having a coach and overall I found it to be quite valuable. The Energy Leadership Index was a great tool for learning and was fast to take and gave me helpful feedback on my strengths and ways that I approach life and work, especially how I handle stress and challenging situations and relationships. What I liked best was that it was very thorough and to the point and quickly helped me become aware of things about myself that were good to have pointed out. These insights and understandings helped me find better ways to handle challenging situations and people in my life. Overall a terrific self-discovery experience and one where I learned a lot and felt encouraged and supported by my coach who was very knowledgeable.

E. Doniphan
This was a very thorough review of my strengths and weaknesses as related to leadership and how I deal with others in stress. I found this extremely useful. I can now pause before some of my routine thoughts and actions and readjust them to result in a more positive outcome.

CLaz
I just finished a several week group session with coach Jen Slagle. It exceeded my expectations and I am finishing the sessions better than I started. Jen has the ability to keep the group involved and thriving the entire 1.5 hour session. She is social media savvy to keep the group connected between weekly sessions, along with a weekly home work assignment for individual deep dives.

Kerry S
Jen is an awesome coach who is very intuitive, great listener, and has helped me work through some tough stuff to get my own business up and running.

Allyssa