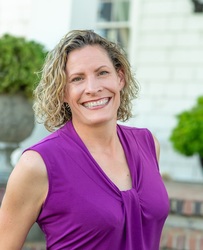 Jen Trumm

Medford, Oregon
Career Coach, Life Coach
MBA, BA, SHRM-CP, PHR
HR leader for over 20 years turned Career Life Coach helping women gain the clarity and confidence needed to grow in their current career or make a mid-life job or career change.
About Me
Hi, I'm Jen!
After serving in HR leadership for over 20 years, I have become a Life Coach because I want to be able to help women who have come to the realization that their chosen job or career will not allow them to live the life of their dreams but are unsure where to even start to make a change at this point in their lives.
I have had the opportunity to coach so many people over the years who felt as though because they have gotten their degree or worked their way "up the ladder", they should just suck it up and power through, staying in a job that will never allow them to live in financial abundance or have a quality of life that would provide them with greater freedom, independence, JOY!
The framework of my coaching includes the following:
1) Identifying the roadblocks that may be holding you back in taking a leap in your job or career
2) Becoming VERY clear about what you really want in an ideal job or career and just as important WHY you want it
3) Taking your big dreams and creating an action plan where we will break down your giant goals into bite-sized action steps
4) Because our career dreams are almost always very closely tied to our financial and quality of life dreams, we will also spend time digging into these as well to ensure that your goals are aligned.
Additionally, you will also have the opportunity to continue working with me because I provide a 6-week program called Lifebook that helps identify what you really want in not 1, 2 or 3 areas of your life but in 12 different categories of your life (health/fitness, social relationships, etc.).
I honestly believe that it does not matter if you are 30 or 60 years old - it is never too late to start becoming more intentional about the life you want to be living.
I'd love to connect with you to answer any questions regarding my time in HR, my coaching practice or even about the Lifebook program. I look forward to hearing from you soon - bye for now!
Reviews
Jen doesn't have any reviews yet.