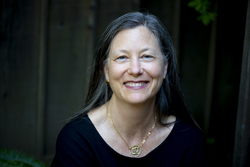 Jennifer Coffey

San Francisco, California
Leadership Coach, Career Coach, Life Coach
MSW, Certified Professional Co-Active Coach, ACC
You value inclusion, antiracism, allyship, honesty and love. You want to safely explore your perspectives and grow as a professional leader during these unprecedented days.
About Me
I coach smart people in corporate environments seeking space to expand ideas, be challenged and receive validation. I illuminate the innate wisdom that only you have to achieve your goals.
I see you as a unique individual, with wisdom and talent. Are you ready to work with me to uncover those gifts and maximize what you have to offer in service of your goals?
I listen to your words, your body language, your environment, and non-verbal queues. Are you ready for the truth of how others see you, hear you, sense you, and start working with me to raise your awareness of conscious and unconscious patterns?
I bring 17 years of professional experience in the field of public health and human services management. I am fueled by a Bachelor's degree in Business from The George Washington University, and a Master's degree in Social Welfare, Management and Planning from the University of California, Berkeley. I am also a Certified Professional Co-Active Coach (CPCC), credentialed Associate Certified Coach (ACC) by the International Coaching Federation (ICF), and an Apprentice with U.K based School of Movement Medicine. I bring 8 years of intentional embodiment practice to every moment I spend with my clients.
When I realized I was becoming numb to the suffering of those around me so that I could go to work every day, I stepped out of my career and gave myself permission to heal and breathe. I sat on beaches for a while. I sat with bee hives. I sat with nuns. I explored distant lands, danced, meditated, spent time healing in spiritual centers, wrote a blog, and generally detoxed from a well-meaning frenetic atmosphere of workaholism.
I now combine my professional and personal experiences to offer my deep listening, intuition, love and support as a wake up call. You might say, I'm a strong cup of coffee, jolting you awake to your life.
Reviews
3 reviews (1 verified) (5.0)
John
I trusted Jennifer with the task of helping me accomplish the goal of owning and developing my creative abilities through music practice, the one thing I wanted but couldnt find the time to do. I was immediately amazed at the way Jennifer was completely present during our sessions, and with the fact that she listened so closely, asking meaningful and intuitive questions. The answers to those questions stirred my curiosity about how I was hindering my success, they were surprising and even deeply healing. Jennifer has a compassionate, yet honest and practical approach, which helped me become more honest and compassionate with myself while finding creative ways to do the work I wanted to do. She is also extremely knowledgeable in this field, which coupled with her strong intuition and integrity makes her coaching highly valuable. I am grateful to Jennifer and happy to say that I not only find enough time to practice, but I keep taking up new instruments and finding opportunities to play and connect with others through music.

Tatiana P
Jen was wonderful to work with, she's very insightful and has a keen desire to help. She is a great communicator and listener - she knows how to hold space as a coach in all conversations. Jen commits and stays present throughout sessions, thus providing a safe and non-judgmental container. She's an all-round great human. I hope to work with her again soon!

Lida T