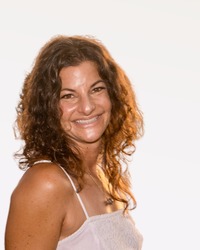 Jennifer Connery

Kealakekua, Hawaii
Life Coach, Spirituality Coach, Family Coach
BA, Insight Coaching School Certified, BA Human Development, Certified Meditation Practitioner
I help individuals who struggle with low self-image and are overwhelmed discover deep fulfillment and inner strength. My approach uniquely blends mind, body & spirit for optimal growth & potential!
About Me
Hi, I'm Jen, I'm a Certified Insight Coach offering a truly unique coaching approach. I incorporate a blend of coaching, therapeutic, practical, and spiritual approaches for optimal growth, healing, and success!
I've worked with clients since 2012 and became a Certified Insight Coach in 2020. I'm also a certified intuitive practitioner which allows for many spiritual tools for optimal growth and healing and emotional freedom.
Studying self-development since receiving my Ba in human development in 2000, I've helped hundreds of clients dissolve overwhelm, insecurity, fear & childhood trauma to create deeply fulfilling lives. Some of these areas include:
Dealing with toxic relationships, procrastination, speaking up guilt-free, and creating boundaries and confidence while reducing stress for growth, health, and career success. Regardless of your circumstances, I am confident you can create the life you desire with my support!
Through our sessions, we will be liberating the 'root' cause of all of your challenges to create an approach that feels achievable and comfortable.
BENEFITS OF COACHING WITH ME!
⇰ Discover how to liberate fear, overwhelm & insecurities while speaking up for yourself and going after what you want.
⇰ Discover how to comfortably release emotions that keep you feeling stuck, depressed, and settling for less in jobs, relationships, and goals.
⇰ Discovery how to trust yourself so you can make empowered decisions and take inspired action towards what you want to achieve.
⇰ Discover your passions and life direction to create a life that excites you regardless of where you're at presently.
My holistic process is a combination of the most powerful, current tools that incorporate healing, growth, and success. Join me in a discovery call to find out what's possible for you. I look forward to supporting you!
Reviews
9 reviews (5.0)
Working with Jennifer these last few months has been very beneficial to my personal recovery journey and overall quality of life. I felt like I had hit a plateau and didn't know how to break it. She has helped me shift my perspective and change the way I see the world, utilizing various processes I can use on a daily basis to overcome lifes anxieties and fears. Jennifer has also helped me take accountability for my own actions, giving me the courage I need the change, and the wisdom to see when. Despite the 5,000 miles in distance between us, she is always available when I need her, with a heart warming smile, which helps me feel like shes close by. I highly recommend Jennifer to anyone that has any obstacle whether personal, interpersonal, work related, etc. She will surely help you gain more self-awareness and self-confidence.

Marina
Jens intuitive wisdom guided me to know my Self better with compassionate understanding and awareness of the stories I identify with. The coping strategies and tools I learned with her are easy to implement when I feel my trauma-informed nervous system becoming dis-regulated. I would highly recommend working with Jen to anyone seeking Empowerment in their life, career, relationships, or anywhere self growth is sought.

Jennifer Hovden
I have nothing but good things to say about my sessions with Jen. She was very accommodating to my time availability and budget. She was also receptive to what I wanted to accomplish, and we built a session plan together to do so. I honestly got much more than I expected from our sessions, and its all due to Jens professionalism and individualistic approach

Caleb Shalaby
Aloha Jennifer, During a challenging time you provided me with amazing and positive support and guidance. The insight you provided was exactly what i needed at the time. Time and healing is key and you taught me patience. Mahalo for your support.

Mealani
I have been working with Jennifer for a little over a year now and I can't begin to tell you how much she's improved my life. After losing my partner I had massive motivation and self worth issues and as Ive worked with her not only have I become a more productive member of society, but I get more out of my own life. She's given me the tools I need to hold myself accountable for my actions that have been holding me back so that I can continue to grow. I truly do not believe that I would be where I am in my life without her and the guidance that she has given me. I can personally promise that an investment in Jennifer as your life coach is an investment for a healthier happier life style.

Emi Jean
Coaching with Jen has taught me to be a better friend to myself. She has helped me to set boundaries and in doing so, Ive gained an abundance of self-respect. I have worked with so many mental health experts for behavioral and cognitive therapy, though Jen has a completely unique coaching style! Her intuitive perspective is effective and has resulted in incredible positive changes in my life.

Abbie Nielsen
Jennifer is a very patient, kind, has great resources, and has helped me through a difficult time in my life. I began going to Jennifer for career advice, but Jennifer has helped me think through and has given me resources about different situations in my life. I am very thankful that I found Jennifer and that she is my life coach. It is something I look forward to each week so that I can talk about things going on in my life. I have also gone through a difficult time health wise during 2022 and Jennifer has helped guide me through my thoughts and emotions. If you are looking for a wonderful life coach who will listen, provide resources and guidance through all aspects of your life then Jennifer is the life coach for you.

Dylan Iozia
Jen has been amazing! I was skeptical about getting a life coach but Im so glad I invested! I feel like Im pretty open and honest with myself but sometimes issues are really difficult to confront on my own. Jen has been right there with me showing such grace and compassion while working through some of the most difficult things I've experienced in my life. I'm happy to say I'm coming out on the other side in such a great way, and its all thanks to Jen working through those things with me. You won't regret investing in her and in yourself! Thank you, Jen, for helping me change my life!

Sara B.
In my very first session, she carefully listened to my situation, and then expertly focused in on a specific area where she could help me affect change. I really appreciated her holistic approach of mind, body, spirit, AND heart. It was powerful, and I experienced a shift immediately, which I have been putting into practice in my life. Thank you, Jennifer!

Barbara Hall