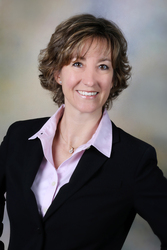 Jennifer Currence Tampa, Florida
Career Coach, Leadership Coach, Team Coach
MBA, SHRM-SCP, SPHR, Certified Professional Coach, ICF Member, HR professional, university professor
I coach people who are ready to embark on a new journey and transition into their dream careers. I help my clients uncover their passion to restore balance, peace, and happiness.
About Me
Do you feel like you're not living up to your potential? Do you get a pit in your stomach on Sunday afternoons because you dread going to work?
I've been there. I get it. And I've overcome it.
I work with people who are no longer willing to accept where they are in life - people who are ready to partner with a professional to help them find their inner greatness - people who are ready to take a hard look at their lives and make the hard changes that will benefit them in the long run. This could mean finding a new career or overcoming the obstacles in your current position to rekindle the happiness you once felt.
I am a university professor of management, a published author, international speaker, entrepreneur, and a single working mom. As an HR professional, I know what companies look for in resumes, behaviors, and performance. I can help you stay true to your passions while developing your career as an employee or entrepreneur.
My clients:
* Discover their hidden passions and talents.
* Declare the vision for the life they want to lead.
* Create an action plan for their career development and life balance.
* Wake up in the morning excited to seize opportunities.
* Celebrate the small wins that lead to long-term results!
My style is to:
* Listen to your concerns, desires, and motivations.
* Ask you to clarify and crystalize your wants and needs.
* Encourage you to dream big and celebrate your successes.
* Hold you accountable for the things you say you will do.
* Offer suggestions and brainstorm with you to expand your possibilities.
If you like, I offer individual and team-based assessments that help us identify your energy level, communication style, and motivational desires.
Please contact me to say hello and let me know what you're looking for.
Reviews
Jennifer doesn't have any reviews yet.