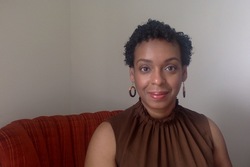 Jennifer Kavanagh

Buffalo, New York
Christian Coach, Life Coach, Relationship Coach
Advanced Diploma Christian Life Coaching
I coach women in understanding and practicing their Christian faith, growing in their relationships and finding strategies to achieve personal growth.
About Me
I help women achieve their goals in the areas of Christian spiritual formation, relationships and personal development!
As a Christian Life Coach I will help you learn to listen to God, know when He is speaking to you, learn to pray and techniques to understand what you're reading in the Bible. I can also help you learn how to practically live the Christian principles.
Together, we will:
- Examine what your spiritual goals are, what's blocking you from getting them accomplished, and some possible ways to overcome them
- Explore what kind of spiritual legacy you want to leave behind and steps you can take towards achieving that legacy
- Evaluate your current methods of praying and studying the Bible to assess your understanding of what you're reading and the effectiveness of your prayer life.
Once we decide to work together, we will create some SMART goals and a timeframe in which you wish to accomplish said goals.
I'm pleased to share I also work with women who aren't interested in spiritual matters, and are looking to improve their interperonsal communication and relationship skills; explore and implement effective thinking patterns; and uncover negative and unhelpful connotations you may have unintentionally associated to your values and beliefs, so you can decide what you believe and why you believe it on your own terms.
I graduated from Liberty University with an MA in Human Services Counseling, Medaille College with a Post Masters Certificate in Mental Health Counseling and Light University with an Advanced Certificate in Christian Life Coaching.
My experience as being a mental health counselor allows me to understand the traumas and circumstances that cause women to become stuck and not achieve their dreams or spiritual growth. I have experience in helping clients move from being stuck to achieving goals and dreams they never through they would.
Reviews
5 reviews (4.8)
When overwhelmed with making an important or major life decision, Jennifer was great. She helped me to processed the different variables at stack, to sort out my options, and to recognize the stakeholders my decision will impact. Many times an external perspective brings a clear vision into the problem needs to be solved.

Lisa
I went through a hard marriage and then divorce, which was a very difficult time in my life. All those years, Jennifer always listened to me, and gave encouragement and thoughtful insights, so that I was able to overcome the hard time and came out strong. She is not only knowledgeable but also practical in her coaching and counseling. Moreover, Jennifer is an attentive, kind and down to earth person. I would highly recommend her to anyone, who wants to apply good principals, heal from issues, be motivated for small or big changes in life, and more!

Sol Baek
On numerous occasions Jennifer has provided me with advice. She is an active listener, speaks in a compassionate manner that helps you to get up & dust yourself off, try again, and this time be SUCCESSFUL at accomplishing whatever goal is in front of you!

Kia G.
What stands out for me with Jennifer is that she is very precise, clear, and provides honest feedback. Importantly, she speaks to you with grace and hope which propels you to tackle that fearful task. Overall, shes a woman of God and a great confidant.

Anonymous
Couch Jennifer is a great listener. She listened to what my concerns about critical decision that I had to make. She gave me great feedback and helped me not rush but in taking my time about how to make my next move.

Anonymous