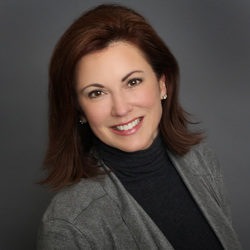 Jennifer Koller

Houston, Texas
Career Coach, Leadership Coach
EQ-i 2.0 (Emotional Quotient Inventory) Certification
I coach young adults early in their careers, and university students. Do you need help finding the right direction, defining your career goals, or improving job performance? Let's talk!
About Me
I coach young adults in the early stages of their careers or who are still in university, and want to do the right things to be successful and fulfilled. Do you feel unprepared to start your career? Are you confused about which path to choose? Is a Master's degree worth it? Has the disruption caused by the pandemic thrown you off track? Are you unclear on how to advance in your career? Struggling to relate to and communicate with your leaders and team members at work?
You CAN figure out the next steps to a happier, more fulfilling career that maximizes your talents and abilities, overcoming any obstacles in your way. This is where my coaching comes in. I work with my clients to figure out what they really love doing, what they are good at, and what the world needs. After investing in coaching with me, my clients have a clear path to reaching their goals and overcoming any hurdles in the way. They feel more confident, empowered and happier about the future.
I am an ICF certified leadership coach with global experience and over thirteen years experience coaching young adults. I have a BA in French from Wellesley College and an MS in Media and Communications from The London School of Economics. I lived and worked in Europe for over 20 years.
I did my coach training at the elite Doerr Institute at Rice University in Houston, earned my ACC Certification from ICF and have been working with clients ever since. Using tools such as EQ-i 2.0 and Clifton Strengths, I help young adults find their direction, work on what matters most, and manage their careers.
Reviews
Working with Jennifer was so motivating! She helped me identify where my true talents lie and how I envision my future at work. With that information, I was able to consider a number of career paths. I am now studying for a graduate degree and have a paid internship that links my new career with my undergraduate major. I could not have done it without Jennifer. She is an exceptional communicator and is really sincere about helping people.

Carol, Law Student, London