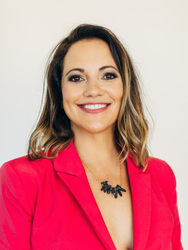 Life Coach, Career Coach, Health and Fitness Coach
I ask my clients to be coachable, come with an open mind. Additionally, I ask them to be respectful as this is a bilateral relationship. Finally, I ask my client to be able to remain accountable.
About Me
I was born and raised on the charming island of Maui. Growing up on the island, I have always sought out opportunities to be close to nature, appreciating its beauty by hiking, surfing, and paddling. However, as a curious, young woman with a case wanderlust, I was bound to explore. Thus, I set my sights on a worldly education and a change of scenery. I courageously moved to San Francisco to study fashion and graphic design. However, you can take the girl out of Hawaii, but never the Hawaii out of the girl. Right after graduation, I ended up trading in surfing for snowboarding in Lake Tahoe where I honed my skills in the hospitality field. I spent my days on the mountain and nights at a restaurant where my passion for food and drink flourished. In time, my culinary interests as well as wanderlust shifted my course further East to Europe where I was a chef on a luxury yacht off the coast of Greece. Opa!
It is crucial to be aware that our pasts, both positive and negative experiences, carve out who we are, but they DON'T define us. What defines us is the combination of our pasts, present, and the power to choose our futures.
That's why I founded Courage Collab. I harnessed the courage inside of myself to confront my past and use it in the present to help others transform into their best selves. One of my specialties is in nutrition and wellness. The number one reason why I honed in of this was my childhood. In front of my very own eyes, I witnessed my mother deteriorating. Over time, her eating habits and heavy drinking not only affected how she looked and felt, but every aspect of her life. It is really true; you are what you eat or better said, you are what you feed your body, mind, and soul.From my own backstory, personal transformation, and various wise mentors along the way, I have learned that mindset is paramount. Whether for career success, health and wellness, or the whole enchilada, the power of your thoughts is boundless. Through your thoughts, you creat
Reviews
Jennifer doesn't have any reviews yet.
The Smart Way To Find A Coach

1 Describe Your Goals

2 Get Matched

3 Free Consultations
Find My Ideal Coach Now