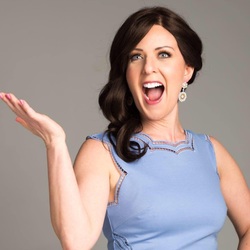 Jennifer Loehding

Carrollton, Texas
Life Coach, Business Coach, Health and Fitness Coach
I help individuals increase productivity and create harmony in home/work life by teaching them how to navigate around limiting beliefs and sabotaging behaviors.
About Me
My background is in network marketing. I coached and mentored individuals for 21+ years. In 2012 I was diagnosed with a rare nerve condition that affects the nerves in my face's left side. Because the disease was debilitating, I spent the better part of four years in and out of doctors struggling to heal myself. When I found that I was getting no relief, I decided to take a holistic route. In doing so, I successfully discontinued all my medications and put the nerve condition into remission. I became a marathon runner, took up transcendental meditation, and became a student to learning. I went through several additional coaching programs before becoming certified.
I teach people the techniques that helped me survive my medical condition and propelled me to have success in launching two new businesses in 2019. I believe that everything starts with the mindset, and to find harmony in all areas of our lives, we must master our thoughts. Goals, lifestyle changes, and healthy habits only stick if we approach them with the right mindset, and sustainability comes in making small changes consistently. Once we learn to control our minds, we move from chasing crises and goals to tracking success.
Reviews
3 reviews (5.0)
Working with Jennifer was fantastic! She really enabled me to pull back the layers of my mindset and reset it, and I finally saw the personal growth I was aiming for by working with her. I definitely recommend her coaching if you are feeling stuck and frustrated with yourself!

Alex
Jennifer was awesome. My biggest problem with personal success has always been staying consistent. Over the course of 6 months, we were able to solve this problem together. She gave me a lot of support and was always very accomodating. Talking to her helps me flushes out my sticking points. Overall, if you are looking for a personal coach I can't recommend Jennifer enough.

Bee Newin
I have worked with Jennifer for August of 2020 and the amount of knowledge and support I have gained from here in that time is incredible. While I am still working on my own journey, she continues to help guide me and build me up. I would recommend Jennifer over and over!

Amanda W.