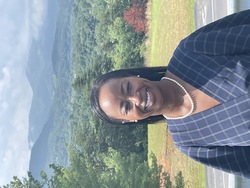 Jennifer Nelson Smith

Roanoke, Virginia
Life Coach, Health and Fitness Coach
MDiv, BSN, CRRN, Master Life Coach Certification (Expert Level), Event Management Certification
We focus on partnering with YOU, individually or within groups, our biggest Treasure, impacted by chronically debilitating disease processes and lifestyles utilizing the Coach Approach.
About Me
I have lived within the Roanoke Valley for four years now. Professionally, I hold a Master of Divinity in Christ Centered Counseling, which allows me to provide Biblical Counseling and Pastoral Ministry within my nonprofit organization. I am baccalaureate prepared within Nursing and hold several certifications that include a Certified Rehabilitation Registered Nurse, Certified Master Life Coach and Certified Event Planner. I am passionate about health maintenance, healthy lifestyles, and healthy souls which holistically equate to US, hence our focus is on YOU, as our biggest TREASURE! Would you consider partnering along side of me as we achieve goals and improve lives?
Why choose Treasure Health Consulting, LLC? We understand everyone is impacted by chronically debilitating disease processes and lifestyles that include heart disease, stress / anxiety, imbalanced work life situations and debility. Our mission is to EDUCATE, ENCOURAGE, & EMPOWER YOU to fulfill YOUR goals of health maintenance and sustainability through our Treasured packages so that you can reach YOUR highest and healthiest potential.
We TREASURE outcomes! For our Treasured Hearts we expect improved nutrition choices and decreased weight. For our TREASURED Minds we expect decreased stress / anxiety and improved work / life balance. For our TREASURED Souls we expect individualized achievement!
We TREASURE personal and organizational investments such as integrity, because we are committed to relying on God for everything according to 1st Corinthians 4:7; accountability because we are committed to implementing evidence-based research into practice techniques to achieve professional sustainability through individual goal achievement; and servant leadership because we are committed to serving individuals and groups within the community by providing active listening, individual caring, building trusting relationships of value for everyone engaged, which are our core values.
Reviews
Jennifer doesn't have any reviews yet.