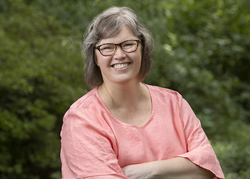 Jennifer Perrow

Richmond, Virginia
Business Coach, Executive Coach, Entrepreneurship Coach
BA, Certified ReWilder
I work with growth-minded business owners who have achieved some level of success and are overwhelmed by doing "all the things", anxious about making payroll, or frustrated with their pace of growth.
About Me
Just like every person is meant for a specific purpose, every business has a unique purpose, too. Leveraging her experience successfully growing businesses, knowledge as a certified executive coach, and integrative approach to helping leaders successfully grow their business is Jennifer's purpose and way of creating impact.
Overcoming growing pains and scaling a small business beyond its limits takes more than pure grit. To grow a business to its full potential, business owners need to step into the CEO role with confidence, commitment, and the right support system.
Having successfully grown 7-figure companies, Jennifer has industry experience and knowledge in a variety of service-based businesses. She's done the work behind the scenes to develop systems, procedures, and processes that allow a business to step into their next tier of success and evolve into its full potential.
Jennifer spent 10 years in the Human Resources and IT fields before co-founding an IT business. While her partner at the time managed the tech, Jennifer managed everything else (marketing, finance, HR, operations, customer service, etc.). The company became successful, growing to 7-figures before Jennifer left the business to pursue other avenues.
In 2014, Jennifer joined a local property management firm as their Director of Operations charged with bringing processes and systems to the organization. During her 5 years with the business, they more than doubled their client base, portfolio size and headcount. Their success also allowed them to open 4 new offices throughout the state.
Perrow Advisory Services was founded in 2019, four years ahead of schedule.
A graduate of the University of Virginia, Jennifer believes strongly in giving back to her community. In addition to various board roles, she volunteers as a coach for The Honor Foundation, helping members of our Special Operations Forces make successful transitions to fulfilling civilian careers.
Reviews
2 reviews (5.0)
At first I was concerned that Jennifer wasn't familiar enough with my industry to provide guidance. By working with her, Jennifer put that issue to rest very early. As a business coach, her approach is about giving you the best advice so that you're able reach your overall objective. I appreciated her honesty and ability to listen to my concerns to help me reach my objectives. She helped me identify the important tasks of my business and delegate efficiently to my team so that I can effectively improve my client service experience, increase profits and achieve my goal of having more time outside of work. I was very happy with the help she provided.

Corey L. Nesmith, Franchise Owner & Financial Advisor, Ameriprise
As a business coach myself, I would highly recommend her. I have worked with many coaches over the years and don't take referrals lightly. I have referred her numerous times and she's been very thorough, her follow-up impeccable. What I loved most about working with Jennifer was that she had me take action by asking the right questions calmly and collectively. She helped me tackle a challenge from a completely different angle than I myself had considered, lending a new skill set that helped solve problems more efficiently and expeditiously. You would not go wrong by working with Jennifer as a business coach because of her approach, effectiveness, and experience.

Jim Roman, Speaker, Trainer, Coach, Jim Roman Online