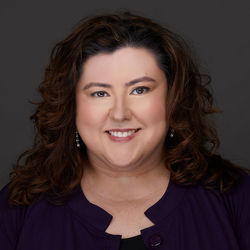 Jennifer Richey

Placentia, California
Life Coach, Family Coach, Performance Coach
Certified Caregiving Consultant, Educator & Small Group Facilitator
I help scared people become brave. I help you have courageous conversations & make brave decisions. I help you stop hiding and start stepping into the life you want.
About Me
Hi, I'm Jennifer and I help people who are scared to be brave. The last three years have been full of brave moments for me.
I got married in an ice cave in Iceland after 20 years of being with my partner.
I became a first time homeowner and landlord.
I came out to my coaching community in a very public way.
I fostered a two week old baby with exactly one week notice (I don't mean one week notice because we were anticipating it and we had one week notice, I mean my wife said "hey our nephew put us down as potential foster parents for his new baby and the social worker is coming today"-sidenote she thought I would say no, but I said yes in a big way).
After a two-year roller coaster of full home renovation to move my mom in with us while doing visitations and possible family reunification with our son's dad, we ultimately adopted this amazing child that has turned me into a mom at 47. I also spent a year caring for my mom as she was dying during a global pandemic. And I was with her when she took her last breath.
All of these things were very brave and really scary. I love caregivers, they have my heart and I am forever committed to helping them feel better about their lives while they do some of the hardest work they will ever do.
And I have expanded my coaching niche to include not just caregiving but all things brave. I help people have courageous conversations and make brave decisions in whatever form that takes.
After coaching thousands of people for 2 1/2 years on every issue imaginable in over 3000 hours, I know what it takes to do hard things. I can help you create a plan, get past your obstacles, and help you implement the change you most desire. And I support you after you take that first brave step.
I use causal coaching, meaning we look at the why or the cause behind our behavior and change our thinking, feelings, and actions to create the live we can only imagine. I can't wait to chat with you to see how you can become brave.
Reviews
2 reviews (5.0)
Jennifer it's been a little over 6 months from when we started working together and I am still amazed at the shifts that working together has created for me. I was not prepared to suddenly be responsible for my Father's life when he fell and broke his hip in the middle of a pandemic. Everything that would have ordinarily been stressful was suddenly amplified with the difficulty of healing in the middle of this crisis. His dementia and healing from a hip fracture all seemed to exacerbate his mood and personality changes. Working with Jennifer was a lifeline to calm and sanity while I felt very scared and unsure of all the decisions I was tasked with making. After our coaching together I'm much more able to be calm when Dad is not being his old self. I don't take his anxiety personally. I've learned what I am able to control and change and what I need to make peace with. I've been able to get back to living my life while caring for him, figuring out the best routines for help with his wonderful home health aides. There were times when I came to Jennifer with a lot of confusion and realized it was me just having to make a difficult decision and feeling resistance. She helped me see a clear path forward for being able to create the best scenario for him and me, without my continuing to feel like I was trapped or giving up my life. I can't recommend her services enough. I knew that I had a knowledgeable person who was there to support me while I was supporting my Dad. If I could give out an award for best calm and friendly face on the other side of a zoom call, I would totally give her a Gold.

Deb Malkin
Jennifer is a great coach. She has a specific process for walking you through anything. Shes skilled at helping you see how to solve whatevers happening so you have the best outcome. The process she uses is something I can use day in and day out to help me manage anything that comes my way. Shes amazing.

Debbie