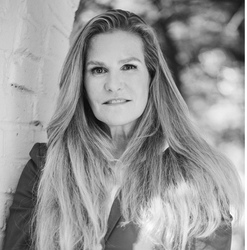 Jennifer Turner

Bethesda, Maryland
Life Coach, Spirituality Coach
BS, MA (2), IPEC CPC, IPEC COR.E Transitions Dynamics, Wellbeing Dynamics, and Energy Leadership Index Master
While I welcome clients of all genders, I focus on women over 40 as they navigate the shifts that often accompany mid-life. Divorce, career change, and empty nest adjustments are among my specialties.
About Me
I leverage my professional training and personal experience to help you bring out the best in yourself and in your future. In midlife, many of us believe the dye is cast but, happily, nothing could be further from the truth! You are not stuck; you just need the guidance of an empathetic professional who has been there.
With two masters degrees in education from Columbia University, the first chapter of my professional life was spent as a learning specialist in Manhattan. After taking a career hiatus to raise my three daughters and ending a long marriage, I was faced with the question: what's next?
Through much personal and spiritual work - and the help of an amazing life coach - I realized that my true calling lies in helping others navigate the exciting (but sometimes frightening) seas of midlife change.
I hold certifications as a professional coach, an energy leadership master practitioner, a CORE transitions dynamic specialist and a CORE wellbeing dynamic specialist from IPEC (Institute for Professional Excellence in Coaching). I am also certified as a meditation instructor through Deepak Chopra's Chopra Center for Wellbeing.
I've never been happier and more fulfilled, but I am no stranger to the feelings of anxiety and confusion that accompany transition. It has been a great joy to work with people as they unlock their potential and realize that their best days lie ahead. Do you feel stuck? If so, I would welcome the opportunity to walk with you on your journey as you discover who you are - and who you want to be. The best is yet to come!
Reviews
9 reviews (5.0)
When life seems like an overwhelming puzzle, choosing someone to help us sort through the pieces can seem like just another impossible task. Solving the puzzle is possible with the help of a professional who can look at a situation and help one see solutions rather than roadblocks. Jen Turner is just that sort of person. She has helped me see possibilities where I saw problems. Her compassionate nature made me feel safe and comfortable to move forward and achieve my goals. Thanks, Jen!

Annie (Homemaker, Lake Tahoe, NV)
ennifer is an amazing coach, caring, intuitive, supportive and inspiring. She created a safe place for me to navigate through my life and to discover things about myself I wouldn't have discovered without her gentle guidance. She helped me see my life in a new way, helped me get out of the painful mindset of being a victim of circumstances and people around me and helped me regain confidence and discover my true self. After just a few sessions with her, I began to believe in myself again. She gave me confidence that I have everything it takes to overcome any struggle. I am so grateful to have worked with her and I can't thank her enough for her passion to help others!

Alesia (Business Consultant, Virginia)
I usually don't post reviews, but I felt that this one was worth writing. I recently went through a divorce and needed to find a life coach – Jennifer fit all the qualities that make for an excellent coach. She is extremely passionate about her job, and her positive attitude inspired me to start a new career in nursing. Jennifer never judged me and was always able to help me cultivate my desires in order to be successful in my career as a nurse. She challenged me to face my fears and without her support, I would not be where I am today.

Clare Ann (Nurse, New Jersey)
In mid-life, I found myself going through several extreme transitions, and Jennifer was able to work with and guide me to find the clarity I needed to keep positive momentum. Specifically, she helped me through the losses of family members and helped me to navigate the waters of both relocation from east to west coast and job changes. These transitions were very challenging for me, and often I felt blocked. Jennifer was highly effective at helping me understand what it is that I truly want and seek my own inner wisdom to move me to where I want to go. She was a great guide and help for me.

VP Los Angeles, CA
I want to thank you for all of your support during this very difficult, challenging time of my life with relationship and career changes. You've been for me, an anchor, which has kept me from drifting off into the rocks during this storm. You've helped me discover qualities in myself, of which I was never aware. Qualities that have helped me so much to more compassionately navigate the journey I am on.

John, Business owner, NJ
Most of us find ourselves at some point, in a trying situation. One for which we have had no training and for which there is no set course of action. When I found myself dealing with the longstanding illness and subsequent death of my partner, Jennifer was an invaluable help to me. Jennifer never pretended to have all the answers. What she offered was the knowledge, understanding and encouragement to assist me in finding my own answers, my own direction. She didn't try to instruct me, but provided me with the tools to learn for myself. She helped me to realize the inner strength I needed to carry on came from simply being true to my own feelings. From Jennifer's coaching I came to the belief that living is not always about what is right or wrong. It is often about what allows one to live with and respect one's self. To look in the mirror and smile. Jennifer is not only an intuitive, encouraging coach, She is a wonderful cheerleader!

Jack
Jennifer has a phenomenal ability to listen deeply, and to hear what isnt being said. She quickly develops an intuitive sense of who you can be when youre at your best (even if thats not how youre currently feeling) and becomes a champion for you to live the life you want. She is both tremendously supportive and very frank, a combination that I find really empowering. If youre in a life transition or otherwise trying to figure out what you want to do next, in a way that expresses who you really are, Jennifer would be a fantastic coach for you.

Pam
Jennifer was an amazing coach to me!!! She asked me such insightful questions that helped me become clearer on what I wanted and how I could come up with a plan that worked authentically for me. She helped me see strengths that I didn't notice and progress that I didn't see. I have walked away from our sessions with feelings of ease, energy and enthusiasm.

Kate
Jen is such an amazing coach! She's been very helpful in my journey. She is patient, kind, and listens to what I have to say. She's a great guide and really helpful in making me reach my conclusions. I highly recommend her! She's great and someone who really cares about your growth and your coaching journey.

Farishta