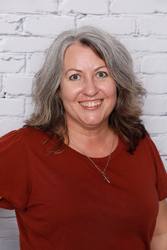 Jenny Lytle RN

Kokomo, Indiana
Life Coach, Christian Coach, Health and Fitness Coach
Registered Nurse, HeartMath certified practitioner, chair yoga instructor
Are you a stressed-out woman or caregiver who can't find the time or energy for self-care? My nursing background & coaching experience combine to help you care for yourself so you can care for others.
About Me
I work with stressed-out women & caregivers on the brink of burnout, helping them rekindle their spark and passion. When you take care of yourself, your life just works better. I help my clients set and achieve goals related to mindset, health, confidence, career, relationships, and more and make time for personalized, practical self-care that will give them a big impact quickly.
As women, we often spend much of our time caring for and serving others. While this can be incredibly satisfying, it can eventually leave us feeling lost, unfulfilled, and maybe a bit guilty and uncertain about our own needs.
YOU are amazing. And you deserve to live the life you were destined for - but sometimes it can feel out of reach. I've been there, and it took a lot of time, effort, and mistakes, but now I'm living my best life ever. I have learned so much from my experiences and my training, and my clients reap the benefits. It's not about quick fixes. I empower my clients to make simple changes that lead to lasting transformations.
I take my clients from stressed-out and discouraged to confident and fired-up about the rest of their lives.
My purpose has always been to help people, and I've done that for almost 30 years as a nurse. Personal and professional experiences and circumstances also led me to pursue training as an integral coach through Wisdom of the Whole. In addition to coaching, I'm a certified chair yoga instructor and a HeartMath Certified Practitioner™️. Combining my nursing background with my coaching skills, I developed The BECOMING Method™️ to empower people to become the best version of themselves, understanding that this means something different to each individual. This is a flexible framework that can help you achieve the results you're looking for as quickly and easily as possible.
Drawing on my core strengths of connectedness and adaptability, I thrive on working with clients and playing a role in the transformations that take place in their lives.
Reviews
3 reviews (5.0)
Jenny masterfully combines her intuition with learned & proven techniques to make the coaching experience meaningful and impactful. I always learn so much about myself & how I exist within my corner of the world when Jenny and I work together. Her ability to empower women while asking the hard questions (with love) is unmatched. She has definitely helped me live my life with intention & self-compassion, as well as showing me the significance of prioritizing self-care! What a blessing!

Ciara Perrigen
Jenny is a rare gem, a fantastic coach and a delightful human being. She is genuine, honest, caring and supportive. Her kindness and candor take away any shyness or hesitation with the coaching process. She listens and asks thought-provoking questions to help you find your own way toward your goals. And she gave me the permission I needed to dream a bigger dream for myself. I would not be where I am now, living a life I love, without her consistent support, guidance and encouragement.

Brandy Lucas
For years I lived with my anxiety not knowing life could be so much better! I found Jenny when I hit rock bottom amidst the pandemic. Talking with her helped me to learn how to change my thoughts which has helped me overcome that anxiety. I have never been healthier and it is all thanks to Jenny! She is amazing!

Becca