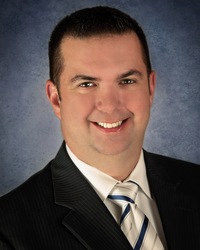 Jeremy Gray

Leawood, Kansas
Leadership Coach, Executive Coach, Business Coach
BS, DISC Personality Test Training and Consultant
"The two most important days in a person's life is the day they are born and the day they find out why." My ideal client is wanting to discover their why, build their leadership skills or transition.
About Me
Hello! I love to work with clients that know something is out there that resonates with their soul. If you are around me for very long, you will hear me state my favorite quote.
Mark Twain once said; "The two most important days in a man's life is the day he is born, and the day he finds out why."
My typical client is a person who is a successful professional who is either wanting to improve their results or transition into a new space. I enjoy working with talented people from a variety of backgrounds who wish to sharpen their leadership, speaking, or networking skills.
We should connect if any of this resonates with you. I help you create an actionable plan that works with you. We will work together to rekindle your passion, explore areas that need fine-tuning, and find goals that are rewarding and growth-oriented.
I spent 22 years in the military with 13 years geared explicitly to instructing senior leaders on how to accomplish their goals. I have a background in behavioral psychology, and I am a John Maxwell Executive Director who speaks, coaches. and trains high-achievers to achieve their highest goals.
Through these experiences, I understand a variety of backgrounds, challenges, and high-performance professionals that are looking for the next level.
I look forward to partnering with you!
Reviews
5 reviews (1 verified) (5.0)
Jeremy is kind and personable and enthusiastic. I truly feel like I have a partner walking along side me.

Roshaunda Cade
Words cannot describe how grateful I am for the guidance Jeremy provided to me in a time of uncertainty. Through his direction, I was able to discover my path forward. I would not be where I am today without his assistance. I highly recommend Jeremy for his leadership and coaching skills. As a matter of fact, I am blessed to be able to have him speak to my students each semester as they are preparing for their future. Dr. Geri Lynn Maples

Dr. Geri Lynn Maples
Jeremy helped my understanding of American Culture, workplace culture, and how to better lead my team.

James, CEO , IT Company, Missouri
Jeremy challenged my pre-percieved notions and we created a strategy that improved my employees work output by over 15%. He worked directly with me to ensure my employees had an effective feedback look and a improved workplace communication.

Matt, Owner of Advanced Electric LLC, Kansas
Jeremy is a 10 out of 10 coach. He always tried to challenge me, make positive business decisions, and create growth in stagnant areas of my business.

Mandy, Salon Owner, Kansas