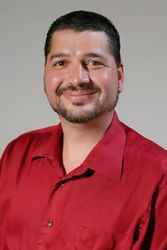 Jeremy Leonard

Pensacola, Florida
Life Coach, Career Coach, Money and Finance Coach
I coach men and women to define a clear career path they are truly passionate about. Develop their skills and obtainable goals to get where they want to be.
About Me
Feel stuck in the rat race of life? Working day in and day out with no defined purpose and a lack of motivation? Know there is more to life than this but don't know how to obtain it? Or worst, you already know where you want to be in life but don't have the supportive people around you to help make it a reality?
I know exactly how you feel because I was once there.
In my program, we will delve deep to find what truly makes you happy; it may be work-life balance, a new dream job, promotion in your current job, money, a new car, a new house, or anything else. It's different for everyone, and that's ok.
Once we have established your passion and purpose, we will develop a realistic goal plan to obtain it at a reasonable time and form successful habits to build on overtime and maintain it once you have it.
Additionally, I will be a pillar of support and motivation to push you when everyone else discourages you.
I strive to be the mentor I wish I would have had when I was figuring it out on my own and know that everyone can find their calling and succeed!
A little about me:
I'm a father of four, 2 daughters and 2 sons. Due to unfortunate life events, I had to start my life over from scratch with 4 kids, $50 to my name, and nothing but the clothes on our backs. After relocating to Pensacola, Florida, in 2017, I started a career with Navy Federal Credit Union. One of my many responsibilities was mentoring my colleagues in work-life balance, perfecting their current job skills, setting obtainable long- and short- term goals for getting desired promotions, and preparing for interviews. While furthering my own career, I found I had a strong passion for helping others succeed and decided to pursue it further. Since then, I have completed a master's certification in life coaching through Transformation Academy, gaining certifications in Happiness, Goal Setting, Life Purpose, and Professional Coaching.
Reviews
2 reviews (2 verified) (5.0)
Jeremy is one of the best coaches I have ever seen he give you courage to make you believe that you can do things I will definitely be getting his Services back I thank God for him

william
Jeremy really knows his stuff. Great help in getting me learning more on how to sell myself in job situations and with my freelancing. I had two paid and one initial free session with him. Looking forward to more meetings. I highly recommend him for career guidance.

Luke