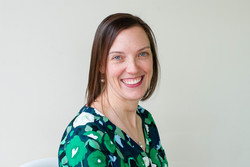 Jessica Gemm

Colorado Springs, Colorado
Executive Coach, Leadership Coach, Career Coach
My ideal client feels like they've got the trappings of success, but walk around carrying a feeling of resignation, of yearning for greater satisfaction in work and in life. I help them find that!
About Me
I specialize in working with people who have hit a wall - they have succeeded by all external measures, but have recently realized there's a whole layer of satisfaction they didn't know existed, and they don't know how to find it. These clients are curious about themselves, and willing to try things, including taking off the mask they walk around with, and working to put themselves higher on their list of priorities. Through working together, my clients find that deeper level of satisfaction through their work and improved relationships, and the tools to maintain and expand that grounded sense of joy.
I've been coaching for 15 years, and trained at Georgetown University's Leadership Coaching program. I have brought together my skills in listening, empathy, and honest assessments with my organizational leadership expertise to offer holistic coaching that is tailored to each person's goals – whether related to career change, executive and leadership growth, or navigating transitions.
Reviews
Jessica doesn't have any reviews yet.