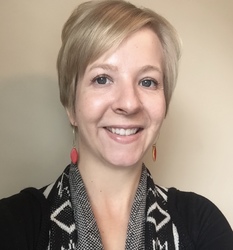 Jessica Jones

Kernersville, North Carolina
Life Coach, Health and Fitness Coach
Certified Life and Wellness Coach, Cognitive Behavior Training
I assist men & women create an optimal wellness lifestyle through habit awareness so they can experience more success & self-satisfaction via my 90 Day Total Wellness Transformation Program
About Me
Hello, I'm Jess, a Certified Life & Wellness Coach and CEO of Breathing Light Wellness Coaching. I believe optimal wellness is the root of success in the intimate/personal areas of life. This is why I specialize in assisting men & women ignite their fire for optimal wellness through habit awareness. Habits are crucial! Habits are what you do on a daily basis that determines your quality of life. If you want to experience more daily satisfaction and success you must first bring awareness to your habits. For instance procrastination, focus, overwhelm and anxiety are intertwined with habits. When in a state of overwhelm, lack of clarity and anxiety creep in it can be incredibly difficulty to stay on track with your goals. This can play a big role in how you experience everyday life as well.
My 90 Day Total Wellness Transformation is where your habits will become supportive, you will gain clarity and will feel in control of your life. During the 90 Day you will receive the right system in the right order, support because this journey is not meant to be done alone and accountability to keep you on track. The 90 Day is tailored to each individual. We will dive into all areas that represent you as a whole, exploring your overall lifestyle. The methodology and techniques I use are simple yet effective and have shone time and time again to be successful for my clients.
When my clients experience ahha moments, gain clarity of their habits they experience pure confidence about who they are and what they are capable of. That has a positive domino affect into all areas of life such as relationships, career, health, finances and more. No matter if your habits have been with you since childhood or a recently developed you can create the life you are craving.
Start by creating an environment for inevitable success with a 1 Hour Complementary Coaching Session.
-Coach Jess-
Reviews
5 reviews (2 verified) (4.8)
Jess has been a gift from Heaven! The last 2.5 yrs have been extremely tough for me. I felt lost and completely unsure about how I could possibly turn things around. I have tried other online services in the past and I didnt find what I was looking for at all. Out of desperation, I Google searched and by the grace of God, found Jess. She has given me so many tools to cope with the hurdles in my life. She is warm and compassionate. You can hear the care in her voice. I highly recommend the 90 day Total Wellness Transformation. I have completed it and am continuing on with Jess. My life is in such a better place thanks to her. I wish I could give her more than 5 stars!

Ashley
Jessica's attitude toward life was contagious, her desire to help her clients on a whole mind wellness journey is palpable. Our conversation went in many directions from wanting to help people find more joy in each day to overcoming decision fatigue. I would highly recommend Jessica to individuals looking to to find great balance in work, life and relationships.

W.S.
Jessica is wonderful to work with. She knows how to make you feel comfortable and ask the right questions..

Annie Harris
My 90 day Coaching journey has been an eye opening, wonderful, experience. Coach Jessica, has guided, streamlined and coached me toward better defining my direction, and how to turn thoughts and dreams into reality and goals. This has been an enlightening, delightful, creative, affirming process, five stars and five virtual hugs to this wonderful Coach Jessica, and I would do it again, and look forward to continuing my journey with her input!

Deborah Porter
Jess was amazing! She helped me in my journey of healing, acceptance & transformation! I made more breakthroughs with Jess than I had with counselors & therapists in the past. Highly recommended.

Maggie Vaughn