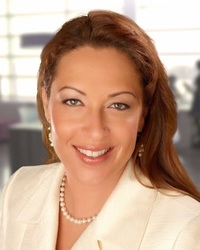 Jessica Malavez

New York, New York
Life Coach, Executive Coach, Career Coach
Master of Science in Industrial/Organizational Psychology, Certified Group Coach, College Career Coach, Certified Mentoring Supervisor, TESOL
I coach ambitious millennials. If you want to increase self-confidence, make the best decisions for your life and learn to fight fear- you're my ideal client! Are you ready to be empowered?
About Me
In combining my passions for teaching, training, empowering and leading, I enjoy working with both organizational and private clients to achieve their goals. I have a great ability to organize, visualize and then communicate back a practical framework to achieve any goal. In my style of coaching, I am adept at helping clients clear the fog of their brains – to bring clarity and illumination to an issue or goal. I specialize in offering step-by-step plans that give a viable approach to meeting specific goals, creative life hacks and overcoming fears.
My biggest thrill is helping to set others free…free from fear, free from the lies that have entangled them. The action-packed pace of the sessions means we get results!
Reviews
5 reviews (5.0)
I truly can't believe how much I've learned about myself personally and professionally from Fearless Life Coaching. Having a coach during a tumultuous time has made me more accountable, organized, and honest, not to mention more confident in my ability to make things happen, ie. getting unstuck. We explored everything from learning how to let go of the past to choosing your battles wisely, to avoiding the people-pleasing mindset and being true to what really makes ME proud. Most importantly, she comes from such an authentic place; everything about Fearless Life Coaching is real, no fluff or spinning wheels. She gets down to the real root of the issue (which she intuitively seems to already know without you telling her directly) and immediately comes up with a plan of action. I owe so much to Jessica!"

Teresa Yvonne
I really thought I had achieved the American dream after I got my first well-paid corporate job. Just 8 months into my job, making good money and buying whatever I wanted, I realized that I wasnt happy. I hated coming to work. I decided to quit. Now completely lost, scared and constantly worrying about my career life, I immediately started to contact my professional networks. I spoke to countless professionals and mentors and still not a single one of them could help me. I regret not doing this earlier, but I decided to turn to Jessica. I explained my story and she immediately took action! Jessica surveyed me and scheduled a meeting at the end of our talk. I felt loved and cared for. She was the right person that I needed at that lowest point of my life. The energy that she sent me the first session made me truly believe that everything will be more than just fine. Jessicas magnetic personality, confidence and special brand of caring refreshed and cleared up my mind. Her sessions felt like a mini getaway vacation; a safe zone away from all the negativity and stress in my life. What I love about Jessica is that she is a great listener. She was interested in what I had to say for every topic I spoke about. Another quality that I found impressive in Jessica was her uncanny ability to figure things out. For example, in one of her sessions she had already written some of my thoughts and future potential jobs on paper before I told her anything. I still dont know how she did it til this day, but all I do know is that she is a damn good coach! Jessica cleared up my negative mind. She gave me the confidence to believe in myself and helped me build a powerful foundation. She helped me map out real, actionable steps to put me on the path that I am currently on. I am now pursuing what I thought I would always fail in life ever since I was a child. Jessica is worth way more than what she charges so if you get to book her, youre getting a great deal!

Zeeshan Ali
My experience working with Jessica has been wonderful. When we met (via social media through a mutual friend) we connected right away. During our first session I left feeling like there finally was a plan in place that seemed realistic for me. We met shortly after I had completed my Masters degree in Social Work from New York University. I was 34 and in a weird place in my life with my career, my relationship and a custody battle with the father of my child. As a Clinician I thought Coaching would take the place of Therapy and while that wasn't the case it was definitely a plus to be working with Jessica on my future as I was letting go of things I had been holding on to from my past. I love that Jessica allowed me to reflect on my strengths and weakness, through a pre-test we worked on. I remember leaving my first session with new priorities, a new focus and no longer in fear of letting go of things that were no longer good for me. I love her sense of humor, I love that she shared some of her journey and how she is able to help others. I love that she pointed out how far I have come and how close I was to some of my goals. I am excited to still be connected to Jessica. She put the F in Fearless!"

Lashawn Butler-Francis
The first time I met Jessica I knew she was a precious gift from God, and she would be a light in my life. I came to her with the expectation to figure out what my main passion and my life purpose were. I have to say I was so impressed by Jessicas professionalism, expertise, patience and love from the first session! She was there to listen, to understand, to encourage, to help me every minute, every second. She made all of my dreams make sense without fear. I cant express my gratitude enough to have met her. She definitely helped me to know, to understand, to accept, to love myself all within one session. She found a way to organize all of my parts: thoughts, ideas, passion and purpose into a whole the whole of the real me. It all finally made sense. In her sessions, I rediscovered myself. Another important thing, she was so generous to share with me so many practical methods which I can use it for my entire life. Coaching is meaningful to her and she does it with passion, her whole heart, and truly loves to make a difference in others lives. She is the one to help you to become the best version yourself with full confidence! Jessica, a sincere and huge thank you for being a light in my life!

Sylvia Zhang
Working with Jessica has been a life changing experience for me. Her coaching sessions consistently provide fresh opportunities to discern the true nature of my life situation, to become clearly aware of where I am, where I really want to go and most importantly, what I need to do to get there. Once the way is clear, Jessicas coaching provides a gentle but effective accountability mechanism to keep me on the path that I have chosen. In just a few months, I saw my stress level drop and my overall personal and professional life satisfaction grow by leaps and bounds. She possesses so many endearing and inspiring qualities such as her loyalty, sincerity, compassion, intuitiveness, wisdom, courage, perseverance, and conviction. When you work with Jessica, she does not give up and she strives to make a difference. She pushes you to become the person you were meant to be, the best of who you are. Talking to her is easy and non-threatening. She is not afraid to speak the truth, yet she does not judge. She listens and understands. Her guidance has been extremely valuable to me. Her insight delving into problems and amassing solutions is uncanny. Whats more, she is genuine, kind, and caring. It is with great pleasure and confidence that I am able to recommend her as a life coach. Now go Punch Fear in the Face!! Thanks! "

Anonymous