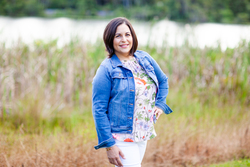 Jessica Rosario

Orlando, Florida
Business Coach, Entrepreneurship Coach, Career Coach
BS, BS - Bus Admin, Int'l Business – Istanbul Turkey, Women on the Rise Orlando Nominee, Financial Educator, Community Educator
Are you feeling unproductive, overwhelmed and undervalued? Are you exploring the path to entrepreneurship but not sure how to get started? I can help you gain clarity & focus to map out your journey.
About Me
Jessica Rosario is a Business Productivity Coach and Consultant. She is passionate about helping women maximize their days and take their business ideas from dream to launch, in order for them to walk in their purpose.
Her background is in the financial and non-profit sector as well as supporting small business. She has coached professionally for over 15 years and evolved as a business mentor & coach. Her entrepreneurial passion led her to start growing her own consulting business in 2017 and she was able to walk away from her corporate leadership career in 2019.
Jessica's committed to helping women who are exploring their entrepreneurial interests, looking for a career change and wanting to excel in their existing careers. She focuses on self-accountability and productivity skills. She coaches them to identify their strengths and weaknesses, creates action steps to accomplish their goals and educates them on how they can add value to everything they do, everywhere they go.
She helps entrepreneurs get their start-up off the ground & build their dream business. Jessica offers invaluable resources to entrepreneurs and small business owners through accountability & productivity coaching. She also grew her business to six figures in six months which is why she's passionate about helping others build and scale their business.
In addition to the aforementioned, Jessica is also the creator of the Own It!™ Planner and the Own It!™ Guided Journal which focus on productivity, time-management and organization. An inspiring line of planners and journals that help with focus and time-management.
She is the President and Founder of Blossom of Central Florida, Inc. A 501c3 Nonprofit organization founded with the purpose of mentoring and helping teenage girls develop the critical like skills they need to BLOSSOM into women of purpose.
Jessica resides in Orlando, Florida with her husband & business partner. Together, they are parents to three young ladies ages 24, 20 & 17.
Reviews
3 reviews (5.0)
Jessica in one session convinced me that not only did she have my back but my front too! She listened and shared how she can help me achieve my goals. In one session I made progression steps through the week because of her guidance. Her facebook group is a great added benefit. Need to be more productive and feel supported, connect with Jessica!!!

Richale
Jessica is knowledgeable, caring, and organized. She is passionate in helping me to reach my goals. She held me accountable and motivated me to keep going. She is an incredible coach and you can count on her to help you reaching your goals.

Cassie
Jessica has been a tremendous support in my business. She has helped me take my business from $0 to six figures in under a year. Jessicas strategic and operational coaching has been invaluable in setting the right processes in place to help us scale. Anyone would be lucky to work with her!

Alex Fortis