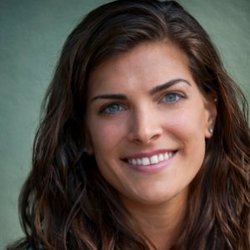 Jessica Thomas

Cotati, California
Leadership Coach, Relationship Coach, Spirituality Coach
BS
A human who is open to the potential in life; who is welcoming deeper connection to themselves, and to others.
About Me
Jessica Thomas is known for bringing a very interactive approach to building emotional intelligence in her clients, emphasizing personal and relational practices that support greater empathy and connection, even in times of conflict. Trained extensively in the Enneagram as well as the somatic elements of leadership, Jessica is creative in not only helping clients notice and begin to work with the ways they get "off center" and show signs of pressure but also to observe others' non-verbal cues more sensitively.
She has worked with physician leaders in academic medical center departments, researchers in epidemiology; software architects in healthcare data companies; and directors of leadership development, operations, and marketing in high tech companies. She has conducted in-depth 360 Feedback surveys for top executives and leaders in medicine, high tech, construction, and aerospace, and is intimately familiar with the challenges of fast-moving, innovation-based organizations.
In business, she has been responsible for teams of instructors and managers in a private education system, managing recruitment, hiring, performance feedback, and conflict management issues across a broad geography.
Jessica has spent a lifetime in competitive sports, both as an award-winning player and as a coach for challenging inner city teams, where building trust is an essential and ongoing practice. She naturally understands team dynamics and the interplay of different personalities under pressure and has learned creative ways to bring out each individual's best efforts and to create team cohesion.
Jessica believes that her personal growth is imperative in order to provide the most grounded assessments for her clients. She meditates, partakes in yoga, and continually challenges herself with the practices that she encourages her clients to engage in. She is constantly inspired to grow, as she journeys along with her clients in their growth.
Reviews
Jessica doesn't have any reviews yet.