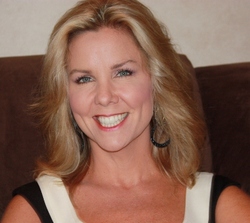 Jill Huggett

Boston, Massachusetts
Career Coach, Executive Coach, Leadership Coach
Certified Career Coach, Certified Professional Resume Writer
I coach corporate professionals who are unhappy in their career and get them on the right path by going through a methodical approach to creating an action plan, developing skills and getting results!
Details

Boston, Massachusetts 02210
855-469-7284
Send Message
Visit Website
Hourly Rate: $200 to $320 US Dollars
Gender: Female
About Me
Hello, I'm Jill Huggett. Do you dread getting out of bed for work in the morning? Many of us face that feeling at some point in our careers. It could be due to a number of scenarios: you're in a job search that's gone on way too long; you can't figure out why they won't promote you; you want to make a career change but don't know what else to do; you've always dreamed of starting your own business but don't know how; or maybe you are successfully unhappy.
Well, you are in the right place. Career coaching significantly helps to get you on the right path to career happiness! But not just any coach...I help you get a clear picture of what will make you happy, how to think through your options, and build the confidence to go for it! We put together an action plan and keep you accountable and moving forward. You'll have my expertise to guide you throughout.
Because of my many years in the corporate environment, my coaching style is realistic and practical. Prior to establishing a career coaching business, I spent over 20 years building a successful career in a corporate environment. Believe me, I've encountered many of the challenges you face and I can help you overcome them. My clients find my coaching program to be invaluable to their success in one of the most important things in your life...your career.
I am a Certified Professional Coach and Certified Career Coach from The World Coach Institute and a Certified Professional Resume Writer. I received a Master of Business Administration degree from Boston College; a Bachelor of Science degree from East Carolina University.
I offer a free consultation so take me up on it! When we've worked together, you will finally be excited to get out of bed for work in the morning! Wouldn't that be great?
Reviews
5 reviews (5.0)
Jill is personable and extremely fun to work with. She always listened intently and provided insightful and productive feedback. Jill encouraged me throughout the process despite my own lack of patience. The assignments I completed helped me develop new connections and discover new career options I may have never considered. I am now in the process of opening a franchise in the fitness industry so that I can finally leave the corporate world to pursue something that is more in line with my passion. I am infinitely grateful to Jill for coaching me to that end.

Stephanie, IT Business Analyst, Atlanta GA
"I have worked with Jill on a number of ocassions and I found her service, value and personality second to none. First she helped me create a new resume look which immediately was recognized in my job search. They key words used and approach was perfect. Then we held a few discussions on "what I wanted to do with my life" and interviewing techniques which helped me greatly. She really helped me find my way! Her approach was impeccable, her knowledge was vast, her fees are very reasonable and she really is a delight to work with. I would highly recommend her to anyone in need of career coaching, considering a career change, resume writing or any of the other services she offers.

Scott, Mortgage Broker, New Jersey
I am a small business owner and contacted Jill for help in expanding my business. I needed to develop a business plan for potential investors. Jill identified everything a potential investor would want to know, helped me make the plan look professional and coached me on delivering the presentation. Her extensive knowledge in the financial services industry was a huge plus. All this in less than a week. It would have taken me months to research and write a business plan on my own.

Stacey, Owner at CCS Properties, LLC., Baltimore, MD
In my view, what Jill offers is exceptionally rare. It is uncommon to have true mentorship from an independent, unbiased, and deeply experienced professional who is not affiliated with your company. Furthermore, Jill's already been there. She has been an analyst, a manager, an executive, and an entrepreneur. She has led cross-functional teams, rallied for those who worked in and outside of her group, and has sharp perspective on both the complex and the seemingly simple issues. Needless to say, Jill has helped me tremendously when I was in the throes of a critical career choice. I was in a position that was unfortunately layered with unnecessary politics. She has vision, strategy, and very importantly, the compassion to help others achieve their professional and personal goals that are aligned with their set of human values. That, to me, is no ordinary coach.

Kate, Financial Analyst, Boston MA
After 4 months in job search, I remained unemployed. I had exhausted my methods of job searching I used before. I felt sad, frustrated, tired and low-motivated. My immediate focus was to learn the new ways of job searching, stay upbeat, and live a fulfilling daily life. Jill set up weekly meetings with me and guided me step by step on the new job search techniques. She helped me to revise my resume; she showed me how to enhance my LinkedIn profile; she provided me with spontaneous advice for all kinds of questions or uncertain issues I encountered during the job search. She coached me how to do well in the job interview. When practicing with a mock interview, she showed me the positive and genuine way to answer some difficult questions. She has always been there to encourage me. Before I began my program with Jill, I only had 3 interviews in 4 months. After I started working with Jill, I had 8 interviews in 2 months…and got a job!! I have learned new ways of job searching and I am much more confident in managing my career.

Jane, Accountant, Vancouver CA