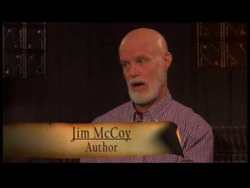 Jim McCoy

Melrose, Massachusetts
Life Coach, Career Coach, Relationship Coach
BA
I help you clarify your circumstances, your challenges, and your fundamental motivations. We'll articulate what you want, why you want it, and how you'll get it.
About Me
I've been a full time life coach since 2011, and in that time I've consistently received five-star reviews as a measure of customer satisfaction. I also do speaking engagements and organizational coaching, drawing on my background in the corporate world.
I had a broad range of experience before I began coaching, starting with degrees in English and Computer Science from Colgate University and including various writing and computer programming jobs. I worked for a couple of start-ups and spent 13 years working for Microsoft.
My favorite experiences have all involved helping people do it better: I've been at different times a teacher, a cross country and track coach, a tutor, and a people manager, and becoming a life coach has felt like a natural culmination of all of that work.
As an extension of my coaching, I write. In 2006 I self-published a book on healthy approaches to dating called The Last Place You Look (which earned a Recommended Review from Kirkus Reviews), and I have two more manuscripts in the works.
I live in Melrose, Massachusetts, and am delighted to be married to best-selling Young Adult author and National Book Award finalist Nancy Werlin.
Reviews
I'm just starting on Noomii, but I have plenty of reviews and testimonials elsewhere, including these: merlincoaching.com/testimonials/.

I have testimonials and rave reviews from business people, novelists, artist, software developers, and a host of other identities. My work is based on fundamental principles and translates across domains.