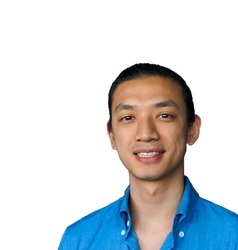 Jinn Kan

Melbourne, Victoria
Career Coach, Business Coach, Life Coach
Associate Certified Coach, Mental Health First Aider
I coach Millenials to navigate the uncertainty in career and life decisions. Common areas include direction, confidence, self-discipline, goal setting, and relationships.
About Me
I am a career and personal coach. I help millennial and gen-zers get clarity in their career choices, gain confidence in the decisions, and create an environment that isn't just expectations being set on them.
I've helped past clients clarify their values, work through their choices, uncover things holding them back, and deal with their realities.
My clients have walked out literally feeling lighter, with real tangible actions, and accountability plans.
Otherwise, my resume shows a banking and hospitality business background for us to lean into, significant career change experience, and hours of working with people who have no idea what to do next.
I'm committed to give everyone who asks a 30 minute space to be heard. No pushy sales, that's icky for me.
Pro tip: before you lock yourself in, check out at least 2 other coaches to see if it's a fit first!
Reviews
Jinn doesn't have any reviews yet.