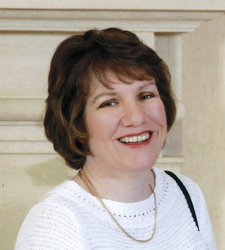 Joanne Baillie

Derby, England
Life Coach, Team Coach, Relationship Coach
BSc. (HONS), PGCE
Experiencing a period of transition in your personal life or career? I work with clients who see opportunity in transitions and wish to stretch beyond the inevitable to achieve the unexpected!
About Me
Getting Married or Divorced? Seeking a new Partner? New Parent? Empty-Nester? Facing Retirement? Bereavement? New Career? Relocating nationally or internationally? Life is full of many different kinds of transitions which introduce significant uncertainty and stress into our lives.
As a coach, I seek to support clients in three main ways -
1. Building their personal resilience in the face of uncertainty and
stress.
2. Developing strategies for managing the transition.
3. Seizing the opportunity to stretch beyond the inevitable to achieve
the unexpected.
Personally, I have experienced several international relocations and the associated re-entry to my home culture, changed career several times in different contexts and experienced many of the regular transitions of family life. From this perspective, I offer a environment which is both supportive & challenging in which the maximum personal development can occur.
Recognising the uniqueness of each individual and situation, I offer a tailored approach aimed at meeting every client at their point of need - so no set formulas or programmes, just the openness & curiousity to explore the resources you already have within to lay hold of the future you desire.
That's not to say that I don't offer any tools to support your growth - I am a fully accredited Cerny Smith Coach, offering a comprehensive assessment of the impact of change and stress on your productivity and resilience, coaching you on how you can employ your strengths to more effectively meet the challenges you are facing. I am also an accredited Stressed to Best Practitioner, offering coaching on stress management according to Myers Briggs Personality Type,
In addition to working with individuals, I also work with families, teams and groups, who are going through periods of transition, helping them to define the best process and ensure the best outcome for each individual concerned.
Look forward to hearing from YOU!
Reviews
7 reviews (5.0)
Joanne was a great coach. Really helped to think through things with her. I would highly recommend her.

Michael, Entrepreneur, Derby, UK
I originally approached Joanne as I was stuck in my thoughts as to how to re-enter the workplace. Joanne's approach in looking to build a life rather than a career, and concentrating on some specific areas of being stuck on the hamster wheel resulted in me losing 2 stone, taking up running and dropping a whole load of roles that didn't bring me energy. And I have now found a 4 day a week role in the Big 4, paying me more than I asked for.

Miriam, Tax Consultant, London
Joanne has a light and airy style. Joanne was very keen to help and very interested in what I am saying. She feels very warm and supportive. Joanne was quite happy for me to work through small topics each session on a practical level and just walk beside me as I processed and thought. I think she adapted well to what I wanted from the session. She helped me create time in the day to work through more strategic thinking for my business rather than the day to day stuff. She rounded off the sessions nicely so that could get the thinking I needed to do done in session so that I could action in-between. As a result of her coaching, I developed a robust vision and mission that I refer to weekly to ensure I am working in line with what I want to achieve.

Tracy, Business owner, London
Joanne's coaching style is gentle and supportive, and I felt that she really wanted me to succeed. I had a great breakthrough on personal motivation with Joanne, and I'm excited to continue working on the topic we started on. She was willing to work with me to explore a particular avenue I was interested in and it had great results!

Barbara, Life Coach, California
Working with Joanne really helped me during a period of transition. I was in the process of relocating to the UK having lived overseas for 23 years. Joanne's gentle approach and ability to help me consider things from different angles were invaluable during what could have been an overwhelming time. Thank you!

Sarah, Teacher, UK
Joanne provided several sessions of life coaching when I was going through significant transition. I had voluntarily left secure employment and was finding it difficult to secure new employment in my preferred field. With Joanne's support, I was able to overcome the frustration I was feeling and make sense of the season I was in. I did get the job I was looking for in the end. Whether or not it works out for me is a question for the future and not really the point. Joanne provided resources to help me see the "bigger picture" that will be of lasting benefit beyond the sessions we spent together.

David, Manager, Leeds
Joanne helped me navigate some difficult things I am dealing with at the moment and helped me to see a way forward and reduce the worry and stress I felt around those things. She is an excellent coach, building good rapport with clients and asking powerful questions to help them find a way forward with their challenges. I really value what I got from our six sessions together

Angela, HR Professional, London