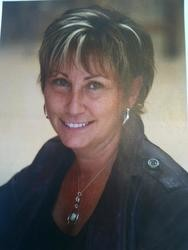 Joanne Shank MEd

Barrie, Ontario
Life Coach, Retirement Coach, Spirituality Coach
Certified Professional Coach
I help divorced, separated and newly single women embrace their situation so they can create a life of joy, abundance, and unapologetic authenticity.
Details

Barrie, Ontario L4M 3L5
705 229-6436
Send Message
Visit Website
Hourly Rate: $150 to $200 Canadian Dollars
Gender: Female
About Me
Are you feeling stuck or confused? Have you recently ended a long term relationship and are feeling overwhelmed and hopeless? I invite you to tap into the potential of what now seems an insurmountable obstacle. You can take action today and not only survive this experience but turn it into an incredible journey of transformation and growth.
Do you want to be in a new, meaningful loving relationship?
You CAN have that!
Do you want to find financial independence and get a career you love?
You CAN do that!
Do you want to be a present, loving role model and mother for your children?
You CAN be that?
Do you want to feel strong, joyful, and passionate about your life?
You CAN feel all that and more!
My "Damselfly Effect" coaching program guides women through an exciting and insightful journey of self-exploration. Through the lens of the 4 Wings of Personal Growth: Self-Care, Self-Love, Self-Empowerment, and Self-Awareness, my clients have the opportunity to truly connect with their core values, priorities, and authentic self.
I get how you are feeling. I have been there and I know how painful and confusing it can be to try to find your way back from such a life-altering experience. As women, we invest so much into our relationships. When they end, it can be devastating. But I assure you that you CAN use this experience to catapult your life to greatness.
I am a highly professional coach with an extensive academic and professional background. My years of personal and leadership experience allow me to guide my clients with clarity and integrity.
Reviews
4 reviews (1 verified) (5.0)
Mindy
Joanne is an inspiring and influential individual. She is skilled at creating strong and trustworthy relationships and maintains confidentiality at all times. She has always motivated others to overcome obstacles and find the best solution.

Céline Dahary
After working with Joanne for about 10 sessions I was very pleased with the results. Her questioning allowed me to increase my self-awareness and tap into my strengths. This allowed me to clarify and reach my goals.

Sylvie Héroux
I am so glad I met Joanne Shank! She has an innate ability to make you feel comfortable and relaxed. Speaking with her, you know you are in good company. Her dedication and passion for self-discovery, growth and helping others find inspiration and meaning in their lives is truly remarkable and motivational. As a coach, her key focus is her client's journey. Joanne truly listens without judgement and with the use of powerful questions, she allows you to tap into what is of most importance to you. I truly could not have gotten through these recent, challenging months, as well as I did, without her support. Being coached by her allowed me to remain focused on my dreams and vision and forge ahead with a newly gained perspective on my ability to handle what comes my way with a clearer picture of where I am heading but most importantly, I now have a better understanding of WHY I choose to step forward. It is without reservation that I recommend Joanne as a coach.

Lucie Langevin-Neil