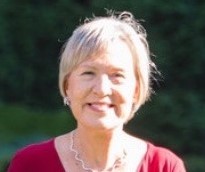 Executive Coach, Leadership Coach, Life Coach
Principal Certification, Ed
My ideal client is hungry for growth and a life-long learner. I support and empower my clients to become clear about their goals so they can reach deep inside accessing their most authentic self.
Details

Washington 98282
360-472-1725
Send Message
Hourly Rate: $75 to $200 US Dollars
Gender: Female
About Me
Having taught school children for 27 years and continued on to guide three schools as their principal, I have thrived on feedback and well-placed questions from trained coaches. Now I provide those well-placed questions by listening, understanding and encouraging my clients. The process of sifting through stories and experiences helps my clients gain much more clarity and insight, and this leads to them taking more precise and successful actions.
It has been my great fortune to work with an administrator who leads well and who communicates brilliantly. During the years I worked with this administrator I grew in my skills and ability to see situations from many viewpoints. Twelve years ago he informally coached me and introduced me to Newfield Network coaches, their training and the process I currently use. It was at that time that I took my coaches training from Newfield Network. I have gotten so much from this style of coaching I recently took an immersion course to gain new information and to reconnect with these quality folks.
My style of coaching is to ask the right questions at the right time in order for my clients to discover the wealth of knowledge they already possess. The feedback I have gotten from my clients has been that they feel empowered, able to see what was previously hidden from them, and now possess more perspectives from which to view a situation that previously vexed them. They report having much more rewarding relationships at work and at home. This outcome has led them to more successful business decisions and assisted my clients to lift up those around them at work and at home.
It is my goal to help leaders in business and education leverage their potential and, in turn, help them determine powerful moves to lift up their teams.
Reviews
2 reviews (5.0)
Jodys communication style, approachable personality, positive energy and calm demeanor were all incredibly valuable. Jody is an incredibly positive and impactful coach. She gave me a lot to think about following our sessions and if that is possible for an over-thinker like me, there is nobody out there that Jody cannot help!

EM
My coaching experience with Jody was fantastic! Her attentive listening skills and positive attitude combine in a welcoming and supportive way. Her attention to detail is inspiring and her thoughtful insight is assistive without being intrusive in the slightest. I would highly recommend Jody as an able and supportive coach!

Daniel