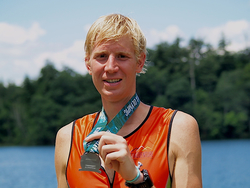 Joe Ferrara

Telluride, Colorado
Health and Fitness Coach
I help busy people ditch the diet and create quick healthy habits that last!
About Me
You don't have time to eat healthy because you're always busy. You get home from work and you barely have enough time to heat up mac and cheese. Work and family obligations are limiting you from eating better.
You have no time to prepare healthy meals.
Your health is suffering because of work and family obligations.
You've always wanted to eat better but can never find the time.
I've felt the same way.
I came out of college overweight, unhappy, and stressed. I was starting a new job where I could barely find the time to get dressed in the morning. Healthy eating had no part in my routine. I found it hard to prepare a meal. I became unhappy with the day to day grind and the way my body looked and felt.
Finally, I got fed up and committed to good health.
Through experimentation, I figured out how to eat healthy with an incredibly busy schedule. I learned quick and easy ways to eat better that broke the diet norm. I learned so much that I had to share my techniques with you.
I created this business so you can learn to eat healthy even with a busy schedule.
I help you build healthy habits with a hectic life to eat better and live better.
My mastering your meals program introduces easy healthy habits into a busy life. It allows you to simply eat healthy instead of eating takeout every night of the week.
Reviews
2 reviews (5.0)
Excellent workout and nutrition advice given based on my stated goals!! Joe has a way with people and can molded a workout and diet based on my busy schedule.

JC Ferrara
Joe has been very helpful in my journey. His positive attitude and encouragement have boosted my motivation. He is very knowledgeable and happens to have a solution to my questions. It's been a pleasure working with him so far, and he has played a big role in helping me to meet my goals.

Mia Ortega