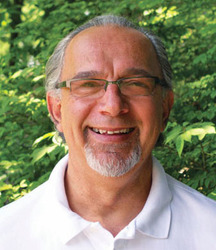 Joe Profetto

Boston, Massachusetts
Spirituality Coach, Relationship Coach, Career Coach
CERTIFIED MASTER INTEGRATIVE LIFE COACH
If you have the courage to walk into your fears, shame, grief or aloneness? You'll walk away in "Your Own Light" with self-confidence, high self-esteem, direction and clarity of your life's purpose!
Details

Boston, Massachusetts 02112
Gender: Male
About Me

My Coaching style guides people just like you to uncover your soul's greatest contribution by leading you to discover what's standing between you and the person want to become. When stripped of your limitations, outdated beliefs, fears and heartache, your left in the presence of your Dreams and Purpose in Life.
Together we'll - Identify the underlying beliefs that undermine your success - end any self-sabotaging behaviors - clear a path to your spiritual self - create an action plan that promises to deliver the life you desire and become the person you always wanted to be.
In my introduction to coaching, I came to understand the gifts contained within my early struggles with dyslexia. I could see that out of my self-doubt as a boy, I was compelled to become a man of self-reliance and independence. From that early sense of alienation and shame because I couldn't read or write as a child, I had become an adult who approaches others with openness and compassion. In doing the intensive inner work to make peace with my past of not feeling good enough, I've cultivated an spiritual wholeness that guides me every day of my life.

In 2003 after the ending of a 20-marriage and the death of my Mother, I began my extensive four-year training with The Ford Institute for Transformational Training to become one of only 25 Certified Master Integrative Coach's in the world today. As the owner of a successful printing brokerage company for 30 years, I bring an extraordinary depth of professional experience to my work as a coach. As a leader in the arenas of business and personal spiritual development, I've become a master at helping individuals identify their goals,clarify their objectives and overcome the invisible limitations that are standing in the way of "WhoThey Really Are and Want to Become".
Reviews
7 reviews (5.0)
I have been going through "theraphy" for 40 years in an effort to heal the hurt caused by my relationship with my Mother. I decided to try coaching with Joe Profetto in one of his Programs call Spiritual Divorce. The program is a mere 13 weeks long and it has been amazing. I can't believe how I have been able to resolve the issues that I felt toward my Mother as well as learning to handle my other relationships better as well. I went into the program with very low self-esteem and didn't have the courage to do much of anything except follow blindly along in my life. I have emerged from that program with confidence, peace, and a desire to make a better life for myself. I have been able to make remarkable changes on the inside - changing the way I think as well as the beliefs that I have about myself. This program has given me many wonderful tools that I well be using for the rest of my life to improve my life and handle relationships and situations so much better. Thank You Joe, for guiding me in this remarkable program. I couldn't have done it without you. You are my hero.

Mrs. Patrica Jene Walker Sault Lake City, UT.
My work with Joe has opened up new ways of thinking about old events that have influenced my life over many years. Offering me a different approch to self-awareness and self-fulfillment that is both heartfelt and pragmatic, Joe's ability to engage, empathize, and evaluate helped me to open my window of wisdom about the sometimes hidden or misunderstood events that have shaped my life".

Karen R., Gloucester, Ma.
After much thought I decided to take the plung and try a personal coach to help better understand some of the decisions I had made which had brought me to a certain place in both my financial and personal life.Having Joe Profetto take me through two programs,Blueprint and Spiritual Divorce, each process over a 13 week period was one of the best decisions that I have ever made. We talked about self growth and how to bring order into my life. Through Joe's encouragement I was able to achieve all of the goals that we had set out at the beginning and was also able to explore areas of my life that I had long forgotten and buried. Joe helped me uncover a spirituality that I never knew I had. What more can I say but that the path is long and winding but if you have someone like Joe by your side you can walk it with a newfound spring in your step."

Larry Berk, Beverly Farms, Ma.
The Blueprint Coaching Program that I experienced with Joe were both instructional and enlightening. I was sort of stuck in a place where I was doing too many things and having a difficult time focusing. In the 13-week program I was able to let go of two of my responsibilities, allowing myself the time off for myself to refocus my energy on the arears of interest for my life direction. I am currently pursuing this one area of study and work and feel so much more focused and accomplished. Along with my focusing on work, came a new approach to managing my home life and raising two teenagers. For me this program was priceless. Thanks, Joe

Jean Grobe, Essex, Ma.
I found Joe to be extremely open about his own process of transformation – the pain he'd lived with because of dyslexia, the circumstances that led him to Debbie Ford, and what his life is like now. His warmth and open communication made it very easy for me to share my own story. I think self-realization is a lifelong process and working with Joe definitely accelerated my own transformation.

Karen Nowickey, Tucson, AZ.
Following a bankruptcy and divorce, Joe was a great source of strength for me when I was stuck in my life. He helped me discover new feelings of empowerment and self-worth, along with a renewed optimism about my future. I'm now working for myself again and enjoying a wonderful and very nurturing relationship.

Jay Heard, Cape Cod, Ma.
Joe Profetto combines warmth and humor with gentle firmness in a supportive, non-judgmental style that really holds you accountable for the goals you set in this 13 week Future Focused Coaching Program. He balances his support with honest feedback (keeping his own ego in check), which is so helpful in revealing the choices and changes you can make to optimize all areas of your life. There is an incredible feeling of inner strength and accomplishment that come from acquiring the life-tools that lead to self-actualization. I loved working through this step-by-step coaching process with Joe.

Daren, Gloucester, Ma.
The Smart Way To Find A Coach

1 Describe Your Goals

2 Get Matched

3 Free Consultations
Find My Ideal Coach Now