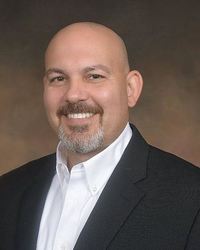 JOE SWARTZ

Topeka, Kansas
Business Coach, Life Coach, Money and Finance Coach
Dave Ramsey Coach, Tony Robbins Coach, Keller Williams Maps Coach
Want to close 10 deals every month? I use my 20 years experience helping struggling real estate agents become business owners and make consistent income through systems and accountability.
About Me
Joe Swartz has been selling real estate for about 20 years. He sold 24 homes his first year in the business, earning him several awards and pats on the back but didn't make very much money. Joe thought there had to be a better way and over the next 15 years joined several coaching companies, and paid several thousands of dollars over the years. Joe implemented the golden nuggets he learned from his own experience and those other coaching programs and soon started selling about 100 units a year. In 2011 Joe helped start a KW office in Topeka, KS and conducted most of the office training. As a KW Maps Coach for 5 years, he learned the fastest way to success is to model the success of others and not to continually reinvent the wheel.
In 2019, Joe started his own Brokerage and his proudest accomplishments are the success his agents and coaching clients have had over the years. Whether helping those agents who are either just getting started or those who want to take their existing business to the next level, Joe has taken all the information from those coaching programs and pulled together a complete system called Elite Coaching that is designed to grow your business and to avoid the common pitfalls and struggles most agents go through. Joe's coaching style would be described as keeping things simple and genuine. He says, "Not every agent can do the same things I did to be successful and that's what is great about real estate...you don't have too!! Everyone has their own style and approach to real estate. We spend time focusing on how to help you grow YOUR business to be the way YOU want it to be."
Reviews
JOE doesn't have any reviews yet.