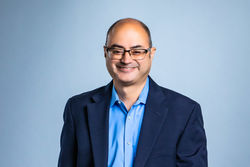 Joel Perez PhD

Los Angeles, California
Leadership Coach, Executive Coach, Career Coach
Certified Professional Coach, MBTI, Intercultural Development Inventory (IDI)
I coach mid to senior level professionals that want to remain true to their authentic selves in their leadership roles. I do this by listening, bringing clarity, and providing the necessary support.
About Me
I seek to listen, bring clarity and provide support. I do this by providing the best coaching possible, my goal is to assist clients by taking into account their desire to improve themselves to be better leaders by listening, providing timely feedback and challenging behavior identified as impeding growth all while providing the necessary support to achieve change.
I specialize in career transitions, executive career transitions, career coaching, coaching professionals of color navigating predominantly White organizations, professionals that want to develop their cultural humility, and people that are looking for clarity around a specific challenge. I have over 20 years experience working in higher education. I am certified in the MBTI, Intercultural Development Inventory (IDI) and am a credentialed coach (ACC) with the International Coach Federation. I received my coaching certification through the Academy of Creative Coaching.
I am the owner of Apoyo Coaching and a member of the International Coach Federation (ICF). I earned a B.S. in Business Administration from Biola University, an M. Ed. in College Student Affairs from Azusa Pacific University, and a Ph.D. in Higher Education Administration from Claremont Graduate University.
I coach in person and virtually (phone or zoom). I meet with clients from all over the country. To ensure that we are a good fit for coaching, I offer a 30 minute complimentary coaching session with no obligation. Please use the following link to my calendar to schedule a time https://calendly.com/apoyo/coaching-intro
Reviews
8 reviews (5.0)
Joel is highly committed to assisting his clients in recognizing skills to improve their professional and personal lives. I was able to present the largest goals or issues to Joel and was met me with compassion and cultural sensitivity. It didnt matter if I had a huge decision to make or had to spend multiple sessions returning to the topic. Joel was able to support me with an expert sense of perception and provide me with another layer of self understanding.

Higher Education Professional
Excellent coaching experience with Dr. Joel Perez. Meeting with Joel is a great professional development investment. Take a pause to reflect on where you are headed and strategize with Joel as to how you will get there.

Regina M
As a professional of color that works in predominately white spaces, I found that having someone help me name what I experience (ex: imposter syndrome, colonization, structural racism) has been extremely beneficial as part of my self-care and resiliency. Joel helped guide the conversation and allowed me to answer questions about my own experiences that helped me gain clarity about my priorities and goals. Joel held me accountable to the personal and professional goals I set for myself during our time together and it propelled me prioritize professional goals Ive been putting off for so long.

Araceli Cruz, Associate Director of Financial AId, Portland, OR
Joel is an excellent coach! Joel's coaching provided clarity on my decision-making in the midst of multiple layers of organizational transition. Joel listened intently and responded directly to the challenges we discussed which enabled me to develop a clear path forward with goals and clear markers of success. Joel's deep understanding of how the intersections of race, gender, and cultures impact leadership and organizational life was of paramount importance to my time with as a coach! After my sessions with Joel, I felt and more confident in my ability to lead within a climate of uncertainty.

Joshua Canada, DIrector of Strategic Partnerships, Azusa, CA
As a young Latinx professional, I have spent much of my career working in predominantly white spaces. Joel was an amazing coach for me in that not only did he understand my experiences as a PoC, he provided amazing tools, guidance, and accountability to help me work towards my professional goals. I would highly encourage Joel to for anyone trying to achieve their professional goals or people trying to navigate cultural difference in the workplace.

Ernesto Villarreal, Homeowner Services Coach - Lakeshore Habitat for Humanity
Spending several weeks with Apoyo Coaching and Dr. Joel Perez was reflective for me. During the previous three years, I navigated several personal and profession changes. Talking with Joel helped me reflect upon my leadership, communication and decision-making frameworks while I also negotiated a new work environment. Even as an introspective person, Joel helped me find clarity and comfort in my leadership style and personality to more confidently serve my family and work. I am grateful for Joels listening ear, good questions, accountability and guidance. Jesse Brown (Dean of Students / Title IX Coordinator)

Jesse Brown
Joel Pérez has been a true gift in my professional development! The best coach!

Jael Chambers, Founder & Research Specialist, Cultured Enuf, Philadelphia, PA
The coaching services I have received from Dr. Joel Pérez through Apoyo have been extremely valuable in my understanding and development as an individual and as a professional. Dr. Perez helped me process through many deep and multifaceted circumstances that threatened the possibility of growth in leadership. Prior to receiving his services, support, and wisdom, my decisions would suffer from limited perspectives. His insights, wisdom, and guidance have also been instrumental in helping bring clarity and depth to my hopes and aspirations, both personal and professional.

Norlan Hernandez, Director of Online and Graduate Student Success, La Mirada, CA