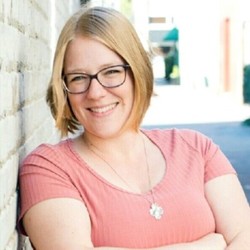 Johanna Underwood

Knightdale, North Carolina
Money and Finance Coach, Life Coach
BS, Master of Social Work, Master Financial Coach through Dave Ramsey, Ramsey Preferred Coach
Are you overwhelmed by your finances? Whether you want to learn how to budget better, change your spending habits, or get out of debt, working with me means you won't have to figure it out alone.
About Me
I coach those who are overwhelmed - or carry other strong emotions such as fear or shame - around their finances. Do you feel as if you just can't win when it comes to money? Are you worried about the legacy you will leave for your children? Are you sick and tired of just getting by and ready for a stronger, more hopeful future? Is your marriage in real danger of falling apart because you don't know how to come together around money?
Regardless of where you currently are, there is hope of a better financial future and pathways that can help you live the life you want. The real root of most money issues is a discontentment that motivates us to overspend in order to hide those negative feelings and keeps us from following the plans we put into place. With my unique blend of financial and life coaching, we will create a personalized plan for your finances, tackle the difficult thoughts and emotions around money, and navigate the obstacles that will come together. This is an especially powerful process for couples, as money is the number one most listed reason for divorces in the U.S.
Financial coaching helps you take back control of your life and see money as a tool once more, opening doors and opportunities you never thought possible. My clients feel encouraged and more hopeful after even a single session. Imagine what financial coaching could do for you!
My psychology and social work education lends me a strong foundation for coaching. I am a Master Financial Coach trained through Dave Ramsey - the most widely recognized name in the Christian financial world. I am also a member of his network of coaches, which means a team of highly trained professionals supporting me and my clients daily. In addition, I am pursuing life coach training through an ICF accredited school in order to provide even greater value for my clients.
Reviews
2 reviews (5.0)
Johanna is greatly encouraging, patient, and organized. She does a great job of listening closely while still directing conversation to get the most out of the time of a meeting. She picks up on things you say to guide you through your own self-reflection. She is awesome and is a great coach to help you reach your goals!

Tessa Weisenborn
Johanna is committed, excited by coaching. This is just obvious. She helped me grow in various areas of my life as well as give meaning to my values. I feel I am empowered and keep moving forward. Each session is insightful and meets my expectations: I keep looking forward to the next one. I have to say that the way she builds rapport is amazing, so that I trust her in exploring personal and porfessional issues and opportunites.

Lamia Ben Salah Bouacida