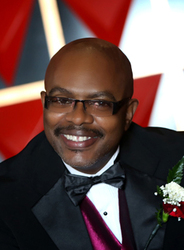 Dr John Daniel

Orlando, Florida
Leadership Coach, Business Coach, Entrepreneurship Coach
BA, MA, Ed.D., LCMFT, John Maxwell Certified Leadership Coach, Board Certified Clinical Therapist - # CCCT0404021013, Board Certified Life Coach - BCCLC#0131
I coach diverse clients seeking direction, hope, inner healing and accountability. I help them self-discover their core values, destiny, life purpose, life-work balance and most valued relationships.
Details

Orlando, Florida 32809
855-885-3277 or 754-333-9899
Send Message
Visit Website
Hourly Rate: $125 to $350 US Dollars
Gender: Male
About Me
Who am I?
I am a visionary with a burning desire to teach, coach, empower, develop, and assist persons from all walks of life in attaining their maximum potential, life purpose and destiny. I teach, coach, consult, mentor, and minister to many all over the globe weekly. I have over 25 years of cross-cultural executive, business, and entrepreneurial experience. My academic and professional training includes: leadership theory, community and economic development, human services counseling, business administration, and educational psychology. I am an entrepreneur and have founded and co-founded several successful companies.
My Coaching Philosophy!
My coaching philosophy is contextual and embraces multicultural diversity. It is buttressed on prudent client assessments and situational analyses. My coaching practice comprises approximately 60% females to 40% males. They come from diverse racial, ethnic, cultural, and religious backgrounds; and are generally seeking my leadership, economic development, human relations, communication, and entrepreneurial expertise. Many of my clients are seasoned professionals, corporate executives, small business owners emerging leaders and "everyday people" who desire results, life purpose change and accountability.
My Value Proposition!
Using principles of educational and positive psychology, my value proposition is based on establishing a client vision, mission and core values. It is based on a growing body of evidenced-based research on empowerment, resilience, accountability, decision-making and work-life balance. I integrate nuances with time-tested and relevant spiritual principles needed for today's postmodern culture. With two Masters Degrees in leadership and human services counseling, a post-graduate educational specialist degree, an ICCA Life Coach Board Certification as well as a Board Certification as a Clinical Therapist; my clients' confidence toward achieving their desired professional competitive edge is assured.
Reviews
24 reviews (5.0)
John Daniel has been a Godsend to me. God has used him as a vessel to bless myself, and as a result, my marriage and my family. John imparts scriptural wisdom in a way that is applicable and speaks to what I'm dealing with in my life. I am blessed to be the recipient of such wise counsel. I have grown scriptually in the short time that I have been in counseling with John. God has used him as a catalyst for change in my life. Not only is he a personable and effective counselor, but he goes above and beyond by interceding through prayer for my family and me between sessions. It is with all confidence that I believe that John has entered my life through divine appointment by God to aid me during this season in my life.

T. Johnson, Interior Designer & Homemaker, Orlando, FL
I have found John to be very diligent and dedicated as a coach. When I needed help in making up my mind what I should do with my apartment, he pointed out all the pros and cons and made sure that the results would be in my best interest.

J.R., Property Owner, Barbados
"My interaction with Coach John over the years socially, business discussions, religious or world affairs has left me with positive observations. He is eloquent, well rounded, knowledgeable and conscientious. A great team player, life, Christian and executive leadership coach"

Roy F. Pitter|Financial Manager| Retired Lt. Colonel US Air Force New York Guard Logistics Squadron Commander Budget Officer|
"Dear Coach John, Thank you for your prayer support. Sarah didn't go to the court in this morning. She is discouraged to go on. I think all is finished it is An Act of God!"

Pastor Anibal| Peru|
"I hope this email finds you and your family in good standing. My name is Sharon and I am just writing to thank you for allowing yourself to be a vessel through which the Holy Spirit brings healing, deliverance and peace to children of the most High God. I highly appreciate all you did for everyone in attendance and what you continue doing for the children of God. I came to that convocation with a heavy heart and left with the peace of my Lord and Savior Jesus Christ knowing that there is nothing too big for God to handle. There is no situation too difficult for my God to fix and I know that although I may not see the things I have been believing God for right now, in tenacity and diligence, in faith and confidence my God shall supply all my needs. I just want to thank you again for being such an apostle and messenger of the Lord. Best regards,

Sharon Arrey| Norcros, Georgia|USA|
"Thanks a lot for praying for his HSMP Visa. He has received his HSMP visa by grace of Jesus. Thanks a lot for lifting him in prayers. God bless you."

S. Shweta| Mumbai, India|
"I thank God for answering our prayers. Early September I asked you to pray for me for God to provide employment. On the October 01, I was employed. To God be the Glory and honour."

Arthur Mngomezulu|Moteti,Dennilton| South Africa|
"I belong to the Elim Pentecostal Church in England, I've been attending that church over 10 years, but within the 10 years I've being going through so much with my health. But of lately I was diagnossed with Ovarian Cyst which cause me to bleed a lot, not to mention the pain. One day I had an hospital appointment and my pastor's wife who is a registered nurse accompanied me to my hospital appointment. While I was having my examination done, the Doctor told me that I have loads of Cyst on both of my Ovaries, I broke down in tears. I then went home and called Pastor John at this time I was so low in Spirit and I know if I call Pastor John I know that he will encourage me. So I rang Pastor John and he prayed with me, he gave me words of encouragement, I then hanged up after about 1/2 hour later. About a week or 2 later I went to another hospital appointment I saw another Doctor who performed another scan. Praise be to God the Doctor couldn't find any Ovarian Cyst she said to me on my notes it states that I have Ovarian Cyst, she then ask me for my date of birth just to confirm that I am the same person because she couldn't understand she couldn't see any Cyst. She just couldn't understand the power of my GOD. I then told her that I have been healed."

Monica W| Croydon Surrey| England U.K|
"God is Good and he is faithful. Thank GOD for my Rev John...........I dont know where to begin............truly the love of Christ is shown through his prayers. GOD healed me from cervical cancer.........yes the lord strong and mighty healed me completely from cervical cancer. God is moving in his people lives. Rev John is my Spiritual Father. He's a teacher, and a wonderful pastor. Pastor been praying and releasing God's holy word. Every word has come to past. "these signs shall follow them that believe..........truly the lord is with you apostle. God allowed pastor to speak a word in my life regarding my transition from New York to Georgia...I came to the state of Georgia with 40.00...to my name.........God touched the heart of a man to give me a cell phone pay the bill and to sow a car into my life...so I could go to work.....God is yet moving. I thank GOD for truly he is amazing............Much appreciation to you Apostle. You've been such a blessing to my life . Since September 2007 my life has never been the same........Father all I can say "the prayers of a righteous man availeth much.........Thank you for all the coaching and prayers. May God continue to move and bless like never before."

Toanya Shepherd| Lithonia, Georgia| USA|
"I want to thank you for your great valuable Christian coaching support and needed prayers that you have been putting in. I see God bringing you from where you are to where He is, to place you in a great place of perfect honour in Jesus name Amen. You will see God do in your life and destiny what He is doing. You are in for a great surprise from God. Your mouth will never lack great testimonies. Your life will never lack God's never ending Provision. Continue to stay connected to Him and Christian coaching."

Rev. Evangelist Aforen Igho| United Arab Emirates|
"Thank you for your lovely email and prayer. God has anointed us and blessed us in our ministry. Lord Jesus Christ's love you so much, and he will give you and your Christian coaching, dynamite power in the Holy Spirit. Next year is a special year from God, where he will do bigger miracles as will come to go over the whole world."

Rev. Per Einar Jensen and the wife Aina Jensen| Orenga| Husøysund Norway|
"Hello Coach John, I hope you are doing well in the lord. Likewise, here, life is always good when you are in God, we have seen God opening the doors of blessing to our ministry here in Kenya. I thank God for directing me to you. Since I joined with you, I have seen a great change to my ministry and my family honestly speaking I can say that you are a true servant of God. I will ask you to continue praying for me because of the work that am doing here, it is not an easy work Rev John for a woman to do such work that am doing especially here in Africa but I give God all the glory, so stand with me in your prayers always. God is going to use me here to do mighty things in this continent so pray for me."

Dr. Linda Jones| Eldoret, Kenya|
"Dear Coach John, Once I prayed and asked god to allow my voice echo in universe as request of mercy and help. He himself led me to Internet and now I can see my voice around the world through person like you who has a true love for God and his people. My friend, I really thank you for your kind words and your prayers. Sure you will be in my prayer time. Thank you very much. I bless you in Jesus' Name"

Menezes|Brazil|
"Thank you for praying for me for a job I was going from job 2 job and after you prayed for me 2 days later I was hired part time on my job and I also been heal in my body I haven't had any pain in my body since you prayed for me."

Lynetta Sanders| Highland Springs, VA| United States|
"It is a Miracle Praise the Lord!!!! Great is His faithfulness. He is indeed a deliver. He remains the same, yesterday, today and forever. In Him there is no shadow of turning. I want to thank u for praying for Kofi and breaking the curse in his life. It is indeed a miracle. The angels of God has guided my son Kofi on American soil without any incident. We all thought Kofi was going to Canada but God performed a Miracle and let him through the US against all odds. He has been refused entry into the State three time but God open a door that no man could shut. LOOOOOOVE U"

Elaine Lynch|Jamaica|West Indies|
"I was under attack from certain co-workers constantly and after receiving prayer the attacks has stopped. I feel peace and favor on the job."

Teresa Williams| Richmond, Virginia| USA|
"Since I know about god loves. My life was change and now on I have a self- control, humble and very nice to give...God Loves us all the time... God Bess"

Freddie A. Pionelo| Iloilo City, Philippines|
"I asked you last week to pray for the first Caribbean Miracle Crusade. Glory, Glory and Glory to God; 4000 persons instead of 2000. Several miracles, mighty deliverance and great blessings. Now I have a secret in my heart from Jesus Almighty (He just appears to me in this Crusade and I heard his voice, he touched me and talked with me 5 hours during). That's only impossible! Be blessed."

Pastor Philippe| Guadeloupe, French West Indies|
"Coach John is a gifted and passionate life coach. I couldn't ask for a more knowledgeable, kind and effective life coach. John has helped me understand my strengths and weakness and how to embrace them. He has helped me to think clearly about the changes I needed to make in my life and career. His professionalism, integrity, and quality of coaching set him apart among his peers. I would readily, highly recommend John to any person, group, or business seeking insight, clarity and direction."

Deborah Vann | Child Care Professional|Fayetteville, NC| USA|
JOHN'S COACHING TESTIMONIALS – You can get similar results AND testimonials, but you MUST make the FIRST step to request your FREE CONSULTATION to start the process of CHANGE. Thank you, and I look forward to connecting AND helping you!

Below are a few INTIMATE and AUTHENTIC testimonials from Johns' diverse clientele. This is what some of his coachees, mentees, clients, friends, and business associates have to say about their LEADERSHIP, LIFE, and CHRISTIAN coaching experiences.
"Thank you for your prayers and your faith for my son's recovery. The miracle has already happened: his blood counts are already normal and his fever is down. He is taking food and digesting it. I am so thankful to the Lord for this wonderful and loving miracle in my life and for you to having prayed for it."

Simon Azariah| Lahore, Pakistan|
"Dear Rev John, Much greetings in the wonderful name of our lord Jesus Christ. Thank you for chain /partinership prayers .The prayers you have offered have resulted God to act and intervene in the midst of His people. last Wednesday in our evening Bible study there happened certain woman came who had disputes with her husband .As we continued the meeting she joined us while singing .She listened as we praised the lord. After praises were over i ministered in the teachings in the word of God and the woman sympathized for her life and cried for God's help. We prayed for her and she received peace in her heart, back on her home she preached to her husband and the following day they invited us to show them more for the way of God. What a miracle from God the man accepted the word of God. In the Sunday Service the whole family attended .We praise God for that. Brother we have desperate Orphans in the Church, Pray for them since there is drought in some parts of Kenya hence there is hunger crisis which has arisen, so these Orphans needs food to sustain them for the future whereby others are becoming sick now and then because of lack of food. These words pass them to others for consideration. May God bless you and we are praying for your family to be in good health."

Pastor Nicodemus| Omboga, Kenya, Africa|
"I thank God for your obedience and all the effort you made last week by devoting yourself to pray for me. Since your prayers I've experience an incredible level of anointing in the holy spirit, fear of sickness has completely gone. My prayer life and searching the word has improved a lot. The lord has spoken to me directly in zech4. I feel I got the message but please can you help me to confirm this. May the lord bless you mightily."

Judith Okonkwo | Loughton, United Kingdom|
"Hi Rev. John, It's great to hear from you sir. Thank you for the time you spent to pray for me. God Bless you and your family." Love in Christ,

Jerilyn | Blantyre Country |Malawi, Africa|