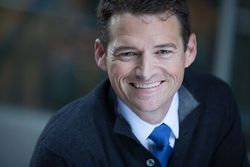 John Hawkins

Portland, Oregon
Business Coach, Entrepreneurship Coach, Leadership Coach
I coach individuals, entrepreneurs, business, and non-profits. I help my clients providing feedback, direction, and hold them be accountable so they can confidently pursue their goals.
About Me
John is a leader with over 20+ years in business and has consulted for firms ranging from startups to Fortune 25-500+ companies. He is the President (and Chief Coach) at Ascertis, LLC. John is also a Sr. Director for a software company and has held other leadership positions such as VP Marketing and Communications, and different director-level positions.
John is a lifelong learner and enjoys helping others and a reason why he likes to see others achieve their goals. John understands what it takes to set and accomplish goals; he knows there is no better feeling than accomplishment.
Expertise
Leadership: development, motivation, career planning
Strategy: strategic planning, goal settings, planning
Marketing/Sales: buyer journeys, personas, demand generation,
Social Media: social media strategy, twitter, facebook, Instagram, LinkedIn
Nonprofits: chairman, budgeting, development
Writing: nonfiction, business writing, press releases,
Books
Coached to Greatness, 2018
Building a Strategic Plan for Your Life and Business, 2012
Affinity: Managing Java Application Servers, 2007
Radio
The host of MyStrategy, BBM Global, and TuneIn Radio
Moneytalk1690 AM with Eric and Angel, 2018
Kevin Price with The Price of Business, 2014
In Print
Personal Excellence Magazine 7-'14, 11-'13
Networkworld IDG: "Basic Training: Cybersecurity lessons inspired by an opportunist developer."
Database Trends and Applications: "Cybersecurity Sourcebook 2017"
Mission Critical Magazine: "5 Ways Data Centers Must Adapt To Support IoT" 2016,
CIO Forum: Risk, Cost and Technical Gaps in Cloud Threaten Growth
Channel Partners: Four Things to Consider Before Migrating Applications to the Cloud,
Security Week: 9-'14
Inc. Magazine: 5-'14
Haute Living
Reviews
John doesn't have any reviews yet.