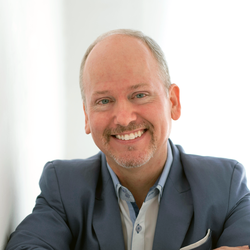 John Peitzman

Sydney, New South Wales
Executive Coach, Business Coach, Life Coach
Certified High Performance Coach™
I help business owners and entrepreneurs get to the next level by teaching them the most advanced high performance techniques in the world, so they can reach greater success and obtain true balance.
About Me
Do you feel you're being as productive, influential, and successful as you want to? Are you struggling to stay focused, to get ahead, or to better influence your team or customers? Have you reached a plateau in your progress and struggled to breakthrough to the next level of joy, power, and achievement? Have you gotten tired of being at the same level of success and happiness for too long? Do you miss the pulse and vibrancy of growing and contributing at your highest levels?
Everyone wants more of the good things that life has to offer, right? Well, to get more, people need to activate their full potential. They need to hit a higher gear and become high performers at whatever they do. They have to become more focused, productive, influential, and successful. But it's not easy. And most people are struggling more than they have to in these areas. I can help you.
My name is John Peitzman (JP), and I'm one of 200 elite Certified High Performance Coaches™ in the world. This means I am qualified to teach you the some of the most advance, most comprehensive strategies to completely change how you feel, manage your day, and influence others. These are the exact strategies and techniques the worlds most accomplished and influential people use to manage their emotions, schedule their days, persuade others, and keep their passions and purpose clear and alive. Knowing how to apply these to your unique situation will transform your life.
My background includes owning several companies, my 20 years+ in the corporate environment as an executive, as well as my current work as an energetic healer, meditation teacher and life coach. I have always been absorbed in high performance and helping others improve their lives.
High Performance is the feeling of full engagement, joy and confidence that comes from consistently living from and into our full potential! Let my vast background and experience help you get there.
See full bio on website.
Reviews
4 reviews (5.0)
Thank you JP for being my coach! Our sessions are transformational. Working with you is a game changer. Your support, your encouragement and your challenges have led me to find my best self. Thank you for role modelling the way.

L.F., Business Owner & Entrepreneur
I was really fortunate to be able to work with JP and go through his High Performance Coaching. His coaching was life changing. I gained so much knowledge, as well as helpful tools, and confidence working with him. He asked questions and made me think in ways that really helped me grow as a person and see things in a different way. I am constantly using the tools that I learned. As a high performer I now understand how we are capable of reaching our goals with gratitude and influence.

K.B., Entrepreneur
For many years, or should I say my whole life, I thought that being busy and rushing every day is the way to live a healthy life and have the feeling of accomplishment at the end of the day. This all changed when my friend introduced me to JP. I have learnt and I'm still learning to incorporate everything he has shared with me. If you are thinking of making a long lasting change in your life, don't hesitate and give JP a call. You will not turn back!

L.H., Pilates Instructor
JP has introduced me to a set of tools and behaviors that, quite simply, work! His method feels both natural and sustainable. With his help he has guided me through the fog of confusion and inaction and into a life of transformational change! Simply put, life is awesome!

J.O., Engineer