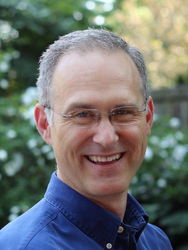 John Poelstra

Portland, Oregon
Executive Coach, Life Coach, Business Coach
BS, Certified Professional Co-active Coach, Professional Certified Coach (ICF)
Experienced professional coach to seasoned professionals in software and finance. I help people who know they aren't living up to their true potential or are not being recognized for it.
About Me
I love helping people who know they aren't living up to their true potential and have decided to do something about it. We examine what's holding them back, how they get in the way, and most importantly, what they really want.
I also enjoy helping overwhelmed people focus on what's most important to them. We break things down and get them taking action on those things that once seemed impossible.
My approach holds you as creative, resourceful and whole. I also believe you are more powerful and capable than you imagine. I'll help you evoke your best answers and solutions to the problems facing you while trusting that you are absolutely able to.
My style is:
o Direct and playful
o Thought provoking and challenging
o Compassionate and humorous
o Spacious and grounding
My clients have new insights about who they are "being" so that their "doing" is more effective. This comes from helping them take greater personal ownership of what they are creating everywhere.
My skills and expertise comes from 30 years of experience with people and organizations in a variety of industries. I've worked with individuals in a large variety of industries, at companies of all sizes--from start-ups to well known companies in the Fortune 100. Half of my career was in technology at EMC and Red Hat (the world's largest open source software company).
I've worked in a variety of managerial and individual contributor roles including software testing, project management, marketing and leading teams. I've also worked in finance as a bank auditor (Wells Fargo), certified public accountant (Grant Thornton LLP), and financial reporting manager for a non-profit.
We might be a good fit if you are:
o Done with your life the way it is
o Completely committed to creating something new
o Open to what you don't know about what you don't know
o Have a sense of humor
Let's meet and get you moving now!
Reviews
9 reviews (1 verified) (5.0)
John is great. A little bit different approach, but I really like it.

Doug
Working with John has been eye opening and impactful. John does a wonderful job challenging approaches to seemingly insurmountable problems, while guiding to visualize positive outcomes that leverage my strengths. Lessons from John surface weeks, months, and even years, later and continue to benefit me both personally and professionally. John is dedicated to the success of the individual and is tireless in pursuit to unlock your full potential.

JL
Working with John was such a positive experience! I was nervous to dive into deeply personal topics but John created an environment that made me feel safe and allowed me to really work on myself. He is patient, calm and hilarious. I consider him a good friend and the work we did has helped me achieve all the goals I set out to.

Roxanne B
I had to take a break from my career for personal reasons and it took me nearly three years to think again about my career. I had this nagging question of what to do next and felt lost all of a sudden. It was a tough time and the job market itself has changed and add pandemic to the mix. It was not the best place to be in. I was looking for some help and guidance on what to do next. That's when I remembered John and reached out to him. I know John as my former colleague and had the opportunity to learn a lot from him when we worked together. I don't know John as a coach though so I was clueless on what to expect. After my first session with John, I felt thats exactly what I needed. He was this best sounding board I could ever have :) I was surprised to understand about myself and how I'm searching for answers at the wrong place. His sessions helped me to look inside me and what I wanted exactly. Each session boosted my confidence and gave me the much needed clarity. I started looking for opportunities and got my first interview which I thought was not possible given the long break I had. Every coaching session with John was fantastic. Before the interview, I listened to John's podcast "Preparing for your next job interview". It was like another coaching session with John. I love his podcast and I think everyone can learn something from it! I would highly highly recommend John. He is absolutely genuine and fun to work with. He can help you find answers which you never know but is within you. I look forward to work with him again in the future. PS: If you are curious - yes, I did get the job offer and enjoying what I do now!

Sharmilla
I had the opportunity to work with John through my job. I was skeptical at first about the value that a coach could bring, especially someone who might not have direct experience in my line of work. And it took a few sessions for me to see the value in it. It wasnt until I fully engaged, and brought up tough problems that I was facing, that I really saw how coaching, and John in particular, could be extremely helpful. Through our coaching John took on several roles: sounding board, accountability partner, and cheerleader, among others. I was amazed at how well John could help me get at the real issues that were blocking me, which was typically me getting in my own way. I came to think of our sessions similar to a hit of caffeine when tired, something that broke up the log jam and energized me to go out and accomplish my goals. I would often think about What would John say, or ask in this situation, and even outside of our sessions that would usually help me move forward. After the conclusion of our sessions Im still reaping the benefits of working with John. The coaching experience with him has helped me up my game and make me more productive, assertive and confident in my role. It was a great experience and I would recommend John to anyone. Even if you dont think you need the help, hes going to surprise you by what you get out of it.

Aaron Withrow
John is a great coach. He uses variety of methods - so that coaching with him is neither boring nor one size fits all - and despite my initial scepticism, he was quickly able to identify, how to work with me in an effective manner. He helped me a lot to gain self-confidence and better understanding of myself - which helped me at work as well as in my private life. Plus it was fun! I also appreciate that John is as coach able to work with non native English speakers without any problems. I can very highly recommend him. Thank you, John!

Jana Gutierrez
Before I started working with John I was more of a go with the flow type of person. Johns style of coaching creates a safe and judgement free environment that allows me to better understand what I really want to accomplish. He challenges me to rethink my normal patterns of thinking while pushing me just far enough outside of my comfort zone to make consistent progress. As a result Ive become more assertive, found more time for myself, and am getting clearer about what I really want.

Greg Sterling
I've worked with John professionally at Red Hat and later did coaching with John. In our coaching, I appreciated John's sense of humor and his deep questions. John helped me think through my values so that I'm spending my time effectively and getting energy from the things that I actually want to do the things that I need to do. If you feel overwhelmed or lacking focus, John can help. John isn't into discipline gimmicks or one-size-fits-all techniques for getting life under control. John works from the perspective of "getting clear on what I want." This drives the changes I decide are most important. Using this question and my values as a filter makes it much easier to spend my time on the right things. I'm twice as productive when I own my time instead of letting other things "own" it. John strikes an effective balance between empathy and challenging accountability. He turns questions on their head and looks at problems in ways I would have never considered. If you want to get "unstuck" or be an effective leader of your life, try one session with John and see what it's like. Please listen to John's podcast if you want to hear more about his personality and his style. One of the latest ones, "Preparing For Your Next Job Interview (#79)", is full of examples of what I found that it's like to work through a coaching session with John. When I get stuck at work, I like to re-listen older episodes like to "Just Do Something (#26)" or "What Could be Fun? (#16)". Whenever I come back from a vacation, I like to sit down and re-listen to "Keeping the Vacation Glow Alive Longer (#11)". Everyone takes vacations, and this helps me respond to the feeling of dread/whiplash that can happen when that large email inbox is waiting for me when I get back. John also has some of the best guidance for running effective meetings that I've ever found. Two episodes that changed the way I handle meetings in my life: "How to Handle Dominant People at Meetings (#17)" and "Dealing with Worry at Software Project Meetings (#2)".

Ken Dreyer
Before working with John my life was good, but I had no idea how much better it could be. I sensed that I wasnt living up to my true potential. I knew I was good at certain things and had some vague long term goals, but Id never made the time to articulate a crisp vision of the future I wanted or how I would get there. Working with John helped me discover the gap between my big dreams and executing on them. Previously Id had lots of great ideas and goals, but they never materialized. Through a variety of exercises and conversations, John helped me uncover and state my true values and priorities, and from them, create a mission statement and goals that were in alignment with them. It was awesome. I started to getting traction right away. In a matter of weeks I achieved goals I had been dancing around for years. For example, I got a grip on my monthly finances and designed a long term financial road map, started sharing more activities and passions with my wife and kids, moved into a daily work-out routine, and unleashed some entrepreneurial ideas and made them a reality. John was an instrumental guide and a key pillar to make all this transformation possible. He was always open, supportive, and flexible but, never too lax. He added the right amount of structure and pushed me hard when I needed it enabling me to harness my own drive and discipline. I loved it. I would work with John again in the blink of an eye. I highly recommend working with him. It could be one of those life changing experiences that seriously wakes you up to a new way of living you didnt know was possible

Jay