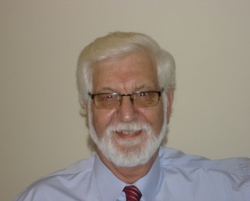 John F Ruane Perth, Western Australia
Business Coach, Entrepreneurship Coach, Career Coach
I coach small business owners (worldwide) who want more clients, customers and sales and a market dominating position. I also coach those seeking their Life Purpose, promotion and better positions.
Details

Perth, Western Australia
+61408025650
Send Message
Visit Website
Hourly Rate: $100 to $300 Australian Dollars
Gender: Male
About Me
I create successful Micro and SME's (Small Medium Enterprises), who maybe struggling to increase fees / prices, retain their best clients / customers, and access new and lucrative markets, who want a market dominating position, greater control of their income and costs, and more success. Is this something we could assist you and your business with?
You are in Small Business. You have less than 10 employees and an annual turnover less than $12,000,000 and want growth and to make a difference in your niche. You may have concerns in any of these areas - Increasing competition, Growing your business, Retaining your best clients / customers, Building equity in your business, Reducing costs, Employee concerns, Looming threats, or something not listed here as this list is not considered totally inclusive.
What We Do For You
• Create a market dominating position for your business that will 'blow away' your competition
• We increase your client/customer base
• We increase your income
• We solve your problems
• We find new lucrative markets for you
• We ensure you get greater satisfaction from your business
• We help you raise your business profile
• We help you design a website that will attract your target market
Life Purpose and Career Coaching
I also coach those who are still struggling to find their life purpose and hence are often in misfitting jobs and positions. It took me many years to find my life purpose and research also suggests it is major obstacle to happiness and job satisfaction, and causes huge frustration in those still searching.
I have several contacts in HR, and for those searching for promotion or a better position I can assist by coaching for interviews, job selection to match your skills, and resume writing, but only in Australia, as I am unaware of job markets overseas.
Reviews
John F has 3 reviews.
Before starting the coaching engagement with John, I was starting my career as a Transformational Coach newly in Dubai, where I was overwhelmed with challenges that made me feel stuck and nothing much was being achieved. Working with John, made me realise that achieving tasks was much easier than I thought, and he was able to push me beyond my overwhelm and limitations. Together, we planned the events that needed to happen to attract clients and he was acting as my accountability partner with his great ability to follow up. What I liked most about working with John is his genuine care and flexibility in timings.

Thanks alot John and wish you all the best.

Marwan Dubai
I got in touch with John when I needed help with my business. I was having problems with my marketing and getting the word out and talking to people.

I chose John and continued to work with him because he has many years of experience with business and people.
He solved my problem and continues to solve my problems by giving great advice and also giving me the space to come up with my own answers.

John's solutions are unique because he is really up to date with what a business should do and what we all should do when dealing with people.

I particularly liked how easy it is to talk to john. Also, he is very likable and easy to talk to. I feel really heard when I am being coached by him.

To summarize the whole experience I would say that John has helped me to set goals and get moving on them in a way where I don't feel any pressure and therefore I can take action.

I would recommend John to anyone who is stuck and wanting to take action in order to reach their goals.

Michael in Helsinki Finland
I've been using John as a coach now for almost 3 months. At first, I was skeptical as to what a coach could do for me, that's probably natural. However very very quickly I saw the value and returns that I was getting and I know I probably should have found him earlier. John helps keep me on track and performing. My results the last months have really impressed my family and friends. Much of my results come from having my own coach to keep me accountable and going forward. Massive thanks John. Looking forward for many more great insights, realizations and sunny days.

Adrian, Townsville Qld Australia