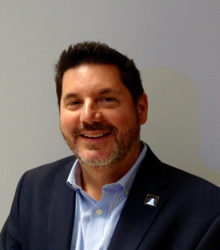 John Somers

Washington, District of Columbia
Business Coach, Career Coach, Executive Coach
BS, MA
I assist people navigating growth and transition; whether it's a new leadership role, creating or growing a business, managing through a life transition or exploring new paths.
About Me
My strength and passion as a Coach springs from my 25+ years of experience in diverse and challenging leadership roles both in the US and overseas. My hands-on experience working closely with others in the trenches leading organizations, departments and teams has proven invaluable in my coaching and transformation work and continues to push me forward today.
My work experience combined with practical coach training and experience coaching a diverse group of clients in corporate, non-profit and governmental settings has given me unique abilities and insight to help people increase their capacity, think strategically, manage transition, produce outstanding results and lead the lives they want to lead.
As someone who has taken many risks in both my personal and professional life and worked through numerous transitions it is my pleasure to help others who are looking to make changes to bring their work and/or their personal lives into alignment with who they really are - and help them to successfully map their own way forward.
I have a friendly and easygoing personality. As a Coach I strive to be kind and compassionate but by nature I'm straightforward and matter of fact. Attuned to group dynamics, I understand the pressures and demands of today's wired world. I work to provide a space for my clients to step back and look at the bigger picture around them.
I will encourage you to challenge your assumptions, habitual thinking, behavior patterns and old strategies when addressing new situations and challenges.
I strive to be a perceptive listener, to ask insightful questions, to provoke your learning, change and growth throughout your transition. I will encourage you to reframe, refocus and take actions in order to stimulate your journey of development.
I am graduate of Georgetown University's Leadership Coaching Program and hold an ACC accreditation from the ICF. My Bachelors was in Business/Finance and my Masters was in International Policy from Johns Hopkins.
Reviews
John doesn't have any reviews yet.