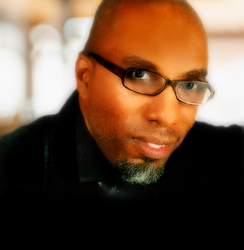 John Washington

Rockville, Maryland
Life Coach, Leadership Coach, Relationship Coach
BS, MA, PhD, Certified Life Coach, Expert Rating Certification
As a Life Coach my goal is to help you uncover your true potential to lead a life that is worth celebrating. As a Leadership Coach I want to help you improve and expand your skillset to be the best.
About Me
I am a certified Life Coach based in the Washington, DC metropolitan area (North Bethesda, Maryland).
I serve as a private practitioner working with a broad spectrum of clients. In addition to being a professional Life Coach, I am also a professional musician, songwriter, producer, talk show host, national/international speaker and former Pastor. Out of all of my accomplishments, the most important and significant event in my life, is being CANCER SURVIVOR! I feel very fortunate and extremely blessed to have another lease on life.
I have a holistic approach that brings clarity, direction, empowerment and positive support for my clients. I help clients live their best life, by filling the gap from where they are now to where they want to be. By identifying where growth is desired, setting goals and objectives, and holding accountability, you will reach your highest goals and dreams. I also integrate unique coaching techniques and helpful assignments to offer a highly-personalized program tailored to you. With compassion and understanding, I work with you to help build on your strengths and attain the personal growth you are committed to achieving. My primary purpose is to help people reach their God-given potential by moving them forward towards their destiny and equip them to live their best life.
Education - Master of Arts (M.A.) in Theology, Doctor of Philosophy (Ph.D.) in Theology
Certifications, Additional Training & Awards - Life Coach Certification
Reviews
Dr. John Washington has been an amazing life coach for me for the past 6 months. His life experiences, knowledge, and coaching technique has been a significant impact on developing a better relationship with each of my family members. He listens carefully, asks the right questions to better his understanding and provides meaningful advice and opinions. He was honest, direct, and sympathetic to my early struggles and was patient as we worked through them. My life and my relationship with my family has changed for the better since I started working with Dr. Washington.

Seung Y.