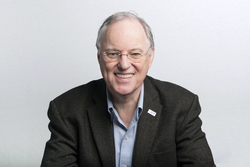 John Whitehead

Westbank, British Columbia
Leadership Coach, Executive Coach, Business Coach
MA, (Leadership), Certified Executive Coach (CEC), Marshall Goldsmith Stakeholder Centered Coach, Adjunct Professor UBC
My ideal clients are anyone wanting to explore how they can become "better" at what they do. It's all about "You", the client.
Details

Westbank, British Columbia V4T2R6

250.707.1381

Send Message
Visit Website
Gender: Male
Training: Royal Roads University
About Me
An ICF credentialed (PCC) Certified Executive Coach engaging Executives, Business owners, HR professionals, Managers and individuals in Leadership & Personal Development.
What I do boils down to three main things. First I assist my clients create clarity about where they are and where they want to be in terms of their professional and business lives. I've found that, even very successful people aren't always clear about this important area. In this process, I assist my clients uncover the opportunities and obstacles to success.
Second, based on what I learn, I help them design and put a plan in place - to get to where they want to go; removing obstacles and taking advantage of the opportunities as much as possible.
Third, with this clarity and plan in place, my clients tell me they feel extreme confidence. They feel confident that they have addressed what many people never truly focus on.
"WHY": I know that increasing Self-Awareness creates Transformational Change
I am a "continuous learner" motivated to learn so that I can better help you achieve your goals:
>2010: Decided to return to school to expand my understanding of great leadership, and graduated from Royal Roads University (RRU) with a MA in Leadership.
>2012: Became a certified instructor in Tracom' s SOCIAL STYLE® and Versatility process (tools I have been using in the workplace for over 25 years);
>2013: Level one facilitator with The Leadership Challenge®
>2015: Certified LPI Coach.
>2015: Graduate Certificate in Executive Coaching (CEC) - RRU .
>2016: Marshall Goldsmith Stakeholder Centered Executive Coach
>2017: Achieved the PCC designation from ICF
>2017: Hogan Certified
>2019: Points of You L3 Certification
>2021: Certified Instructor - Adaptive Mindset For Resiliency
>2022: Diversity in Coaching Certification

Reviews
17 reviews (1 verified) (4.88)
Kent
I decided to work with John because of his focus on social styles, and what I appreciated the most about my time with him was that month-over-month deep dive into my 'dove' personality. I knew I was a dove (and I resented I was a dove), but I hadn't truly appreciated how it impacted my emotional well-being at my job. I now accept my social style and am much more in tune with how it plays into my leadership and ability to feel "okay". My three months with John didn't perfectly solve everything, but it did open my eyes to my needs and ultimately led to me finally confronting a key team member about their impact on me (a conversation that was about five years overdue.) This has been a critical turning point in my personal growth. Thank you, John -- I look forward to continuing to stand up for myself, and to leverage my social style for the better instead of considering it a liability.

S. A.
Hear what my clients have to say about their coaching experience. Video Case Studies: https://johnkwhitehead.ca/clients-testimonials/teri-respect-sales-confidence/ https://johnkwhitehead.ca/clients-testimonials/video-case-study-terryl-shift-behaviour-creates-leadership/ https://johnkwhitehead.ca/clients-testimonials/video-case-study-david-blogging-success/

Video Case Studies
"John left me with a greater understanding of myself and the tools needed to achieve personal success. I am grateful to have had him as a coach. He created a comfortable environment with his humor, concentrated focus, questions and constant professionalism. The feedback he provided was thought provoking, allowing for self-exploration and personal decision making. Adept at working through both professional and personal challenges, he was able to guide me through many personal "stuck" points, creating clarity and "aha" moments. Although I was not always clear as to what our talks would be about, he teased out deep rooted challenges needing discussion."

Justin, Panama City, Panama
John has been an incredible asset in helping us align our core values. His direction on effective communication within our team has given all of us a fresh perspective when working with each other and dealing with potential clients. He is an active listener with keen insight into the inner dynamics of company relations. His approach goes above and beyond the norm. Always there when you need him. HIs summary of a session was very helpful in identifying areas that myself and the company could improve upon and at the same time, see our strengths for future success. On a personal note – It was great to have John actually stop me sometimes during a conversation and point out a key point that I might have otherwise missed. We will continue to work with John as our company grows in the years to come.

Derek Hodgins, CEO High Roller Games
A professional experience with a personal touch: John creates a wonderful experience that allows me to explore what's going on in my head, throw ideas out into the open and together we look for those gems of truth. His skillful questions, kindness and reflections have helped me find paths through barriers in order to step closer to my goals. I wholeheartedly recommend him as a coach to anyone considering their next steps or struggling with achieving their goals

Sandra, Kingston ON
Thanks for doing what it is you do, you have, without doubt helped alter my perspective on my own life, and for others after you shared with me your knowledge.

-Shayn R. Kelowna
"Completely Inspired" is how John left me feeling after one short meeting. He is not only humorous, engaging, and approachable, he is deeply passionate and knowledgeable about Social Styles, Leadership and Coaching. John and I initially started our meeting talking about Social Styles. I had heard this concept before and taken a course on it, but I was amazed at how John was able to take the broad Social Styles concept and not only break it down for easier digest- he made it applicable to my daily life. I'm excited that what I learned from him is something I can apply to business and personal worlds. John was so passionate about helping people develop themselves that I had to ask about his journey to this point. I was impressed that he was able to keep his natural flare and enthusiasm while obtaining designations within the industry to build on his credibility and knowledge. The combination speaks volumes about his character. I highly recommend John to any individual who wants to take themselves to new levels of development and to companies who want to inspire and motivate their employees. Thank You John!

Christy W.
John Whitehead has been an incremental part of my success. He is a teacher, who sees the strength and ambition of his clients and allows them to discover it while reaching their goals of becoming increasingly successful in their career. Communication with oneself and with others through an understanding of social styles and emotional intelligence are incredible skills and strong resources to have. Being able to apply this to your employees, co-workers, colleagues and business networking, I believe, is paramount in achieving your highest goals, and the one to get you there is John Whitehead.

Teri - Kelowna
"The workshop was very interactive, and the facilitator did a great job of drawing people in to the exercises – even people who tend to be reticent. Participants left the workshop with practical tools they can use to communicate more effectively. I have attended other "personality type" workshops in the past, and found this one to be refreshing and valuable. I highly recommend this workshop to any organization that wishes to improve its members' verbal communication skills".

Elvin G.
"Thanks John for your informative and interactive presentation at our recent national conference. Not only are your insights on interpersonal communication valuable, you present them in an understandable and entertaining manner. My lingering impression is your passion for this topic – keep up the good work".

Allan B.
"John is an excellent coach. His approach forces you to really think about a situation and guides you to find a solution to your problems. I have had an amazing experience working with John and am very grateful for his teachings. It has greatly improved my personal and professional life"

~ Susan. Kelowna
"Thanks to John I was able to gain some valuable insight into my experience as a manager, especially in regards to managing employees. Learning what works and what doesn't in my business is a huge asset. Thanks John!"

- Katie S.
"Thank you so very much for all the things you have taught me. You have enriched my life and really helped me deal with challenging people."

- Coaching client
"John has played a huge role in my professional development …and has acted as my mentor for the last few years… As the longest-standing employee in a small office, constantly coping with change and working with such a wide variety of personalities has been challenging for me. During that time John has been there for me – listening to my concerns and helping me come to solutions I can live with. John never gives me the "right answer", even when I want him to. Instead, he listens to my concerns without judgement, asks questions about what I want and need, and forces me to see my issues from my co-workers perspectives".

Nicole N. Executive Assistant to the Executive Vice President.
During my tenure as District Manager for the Canadian Federation of Independent Business I reported directly to John. I always found him ready and eager to listen, guide and support without "micro-managing". John manages in a clear and direct style allowing for freedom to do the job, while ensuring that the desired end result is achieved for both employee and management

Sigga Mekkinosson, LegalShield Director and Regional Manager | Business Development | Small Business and Employee Benefit Specialist
I was fortunate to have John as a colleague and a resource during his tenure at CFIB. His ability to see the larger picture and develop solutions that are relevant to the members of his team is exceptional. He is an effective and engaging teacher and trainer one-on-one or with a larger group

Rob Wilson, Vice President, National Accounts at Canadian Federation of Independent Business