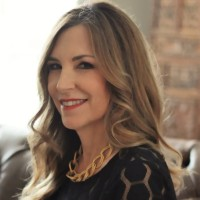 Jolene Church

Chico, California
Life Coach, Career Coach, Leadership Coach
MBA, PhD
Are you struggling to determine your purpose and get more out of life? With my 6 Steps to Purpose program I can help you define your purpose and develop a clear action plan to get you results.
About Me
Do you feel like no matter what you do, you just can't seem to get ahead? Do you wonder if this is "as good as it gets"? Do you wonder if you just weren't meant to get anywhere in life?
Hi! I'm Dr. Jolene Church. If you are ready to stop spinning your wheels and feeling stuck, and start achieving the results that you desire, you have come to the right place. With more than 20 years experience helping transform the lives of individuals and business executives, I help my clients turn what seems like impossible into possible with my success framework, "The 6 Steps to Purpose" program.
I hold a Doctorate of Management in Organizational leadership and an MBA. I have 20 years experience coaching executives of Fortune 500 companies, start-ups, as well as public and non-profit sector executives. Additionally, I have more than 20 years experience as a Human Resources executive, providing career coaching and guidance.
I have been hired by major universities, such as USC, to provide my success coaching programs to students of the Marshall School of Business.
As an accomplished speaker and author, I coach those interested in writing and publishing a book with my proven "How to Write and Publish a Book" program. This program provides an actionable plan of how to finally move from dream to finished product - a published book.
Finally, I have coached hundreds of frustrated people, who are sick and tired of being sick and tired, to help them get unstuck, get more out of life, and get the results they want!
My life's purpose is to inspire passion, confidence and authenticity in everything I do. Let me help you live a life of purpose, on purpose. My services include life coaching, career coaching, executive coaching, and aspiring author coaching.
Please check out my website to learn more about me and for additional information about pricing and services.
Reviews
9 reviews (2 verified) (5.0)
Jolene is positive and supportive. She provides a clear framework and materials to use as support to make progress. Her knowledge, experience, guidance, and enthusiastic encouragement are helpful and hopeful.

Renea
I was instantly impressed with Jolene. She is energetic, well-spoken,professional and highly motivating and encouraging. She completely jump started me on my project and offered many fine suggestions and recommendations. It is hard to believe I have only worked with her once. I cannot wait for our next few sessions.

Tina Henderson
Jolene was my coach for several months, supporting me through sorting out the chaos in my life and helping me get organized and grounded. She is reliable, prompt, personable, and gentle while still holding you accountable. I recommend Jolene as a coach and will return to work with her on other projects.

Shanna
Jolene has been an amazing Career Coach. Her book and guidance helped me establish my "purpose" and really look into what I am trying to get out of my career. I started off looking for a change but she helped me reach new heights in my current role and guide me along the path to becoming a better manager.

Katie C
Jolene is an awesome coach! She is very encouraging and sincerely cares. First session she already gave me advice that made so much difference in my career and life. Very knowledgable in a lot of areas which I need. Funny how we are so similar on things we went through, hobbies and business ventures. Not only will you have a coach but a friend too who will have no judgement and full of positivity. Highly recommended!!

Ann
Great experience. Will definitely reach out again.

DAVID
Working with Dr. Church was truly awarding. I had been concerned that her being in a different state would interfere w/ her assisting me. I am thankful that it didn't. She took her time breaking things down to me and I really appreciated all of the effort she took to make certain all of my questions and concerns were addressed in a timely manner. I'd highly recommend her as a coach and a mentor.

Donna Fields
Dr. Church is an amazing coach. Jolene was able to provide me with the tools and incredible insight on discovering my authentic professional passion.

Sinclair D.
I was amazed just how quickly I got results with Dr. Church. She was able to get me honed in on what I wanted to achieve and together we came up with a plan to get things done. What was really great is how her program broke down reaching my goal into easy steps! If you are stuck, you need Dr. Church. She's super personable, relatable and fun to work with.

Sara Evans